Born in the aftermath of 1989's bloody Tiananmen Square protests, when state censorship was at an all-time high, China's underground Sixth Generation film movement brought a gritty, indie sensibility to Chinese cinema in the mid-to-late 1990s. Rebelling against the lush, historical dramas favored by the official government-sanctioned film industry and such Fifth Generation masters as Zhang Yimou (Ju Dou, Raise the Red Lantern) and Chen Kaige (Farewell My Concubine), this new breed of Chinese auteurs shot on the fly with mostly untrained, non-professional actors and cheap, easy to use 16MM and video.
Capturing the isolation, angst and conflicted urban rebellion of the youth of the era like never before, the movement blurred the lines between documentary and narrative film and spawned a handful of truly world-class filmmakers. And though Sixth Generation pioneers like Zhang Yuan (Beijing Bastards) and Wang Xiaoshuai (The Days) later enjoyed great success both at home and at film festivals abroad, few have attained the widespread international acclaim of award-winning writer-director Jia Zhangke.
Some feared that the wry, idiosyncratic Zhangke might lose his edge after going legit upon gaining state-approval for his 2004 effort The World, but the film's biting, pop-culture infused critique of China's unchecked globalization proved to be the first in a string of subversive, indie-minded hits to follow.
Over the past decade, Zhangke has taken home the coveted Golden Lion at the Venice Film Festival for 2006's Still Life and Best Screenplay honors at Cannes in 2013 for A Touch of Sin and his most recent effort, last year's Cannes sensation Mountains May Depart was heralded by many as his best work to date.
A wistful, evocative film set against the backdrop of an epic, 25-year span in modern Chinese history, Mountains is the story of three childhood friends trying to find their place in an ever-evolving China. Told in three distinct chapters, each with their own unique aspect ratios, Mountains opens in Zhangke's real-life hometown of Fenyang where we meet the town beauty Tao (played by Zhangke's longtime muse/real-life wife, Zhao Tao) and the men who love her, the flashy, new money Zhang (Zhang Yi) and the humble coal miner, Liangzi (Liang Jingdong).
Opening this chapter of the film with a giddy dance number set to the Pet Shop Boy's hopeful, millennium-era anthem "Go West," Zhangke infuses what could be a very conventional melodrama set-up with so much life and merriment that it's almost impossible not to fall in love with his characters. And though their sunny, carefree, adventures as a Jules & Jim-inspired threesome are short-lived, and Tao ends the segment marrying Zhang and bearing him a son that he dubs Dollar (as in the US currency), we are still hopeful that the future will be kind to our star-crossed trio.
Unfortunately, the exact opposite proves to be true and Mountains' 2014 segment opens with Liangzi dying of black lung and a now-divorced Tao living alone in Fenyang after losing custody of Dollar in her divorce years ago from the very wealthy Zhang, who now resides in Shanghai.
Here again, Zhangke turns what could be the stuff of a bad Chinese soap opera into a deeper, lyrical meditation on China's abrupt shift away from a more authentic, humanistic way of life towards the flagrant materialism of today. Some critics found the symbolism to be a bit much here –  for instance, Tao takes Dollar home after a visit via a "slow train" rather than flying and shuts down his ubiquitous tablet use at her home so they can share a platter of fetishistically beautiful handmade dumplings, etc. – but for me, Zhangke's embrace of classic melodrama clichés to impart harder edged truths lends the film a knowing, postmodern bent that calls to mind the work of fellow indie provocateur Todd Haynes (Carol, Far From Heaven).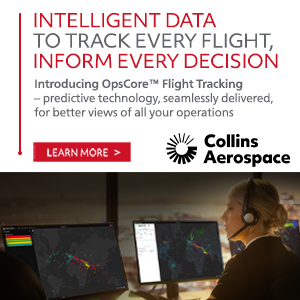 The 2025 segment finds the college-aged Dollar (Dong Zijian) living with his now bankrupt father Zhang in a vaguely futuristic Australia while working out his mommy issues with his Mandarin professor, played by the legendary Taiwanese actress Sylvia Chang. Some found this English-language segment to be the least convincing of Mountains' three chapters; for me this is when the film's recurring themes of isolation and loneliness really pay off. In imagining a future where the children of Chinese immigrants have actually forgotten how to speak their native tongue in their efforts to conform and fit in, Zhangke puts everything that has come before into stark, poignant relief. And the fact that Dollar is so disconnected from Zhang that he literally cannot communicate with his father and has no memory of his mother at all slams home the film's message that sometimes you really can't go home again with a finality that is heartbreaking in the extreme.
As you can imagine, Mountains is not exactly light viewing. But if you're in the mood for a deep, soul-stirring examination of the bittersweet, double-edged nature of true freedom (and don't mind reading tiny subtitles on a seatback IFE screen) Zhangke's soaringly beautiful Sixth Generation drama is definitely the inflight movie for you.
Mountains May Depart is now playing on select China Southern Airlines, Virgin Atlantic, Korean Air, Thai Airways, Philippine Airlines, Emirates, EVA Air, Singapore Airlines and Delta flights worldwide.