Over the years James Bond has piloted everything from a Bell Aerosystems rocket belt (Thunderball) to the Space Shuttle (Moonraker), but to the delight of #AvGeeks the world over, Bond takes his piloting skills to a whole new level in Spectre.
Opening with a breathtaking fist fight aboard a twin-engine MBB Bo 105 helicopter over Mexico City's crowded Zocolo on Dia de Los Muertos, the scene features a full barrel roll and ends with Bond taking the helm just before the helicopter crashes into the screaming crowd below. Even savvy viewers who know that the scene was made possible with a little movie magic and the expert flying skills of legendary stunt pilot Chuck Aaron will be floored at the sheer audacity of it all. Sure it's fake, but it looks amazing and I'm sorry, when Daniel Craig's Bond acts like he's flying a helicopter, you believe him.
Equally stunning is a later car/plane chase scene that features Craig pursuing baddies through the Austrian Alps in a low-flying Britten-Norman BN-2 Islander. Here again, you have to see this scene to believe it. Bond might be known for his prowess in the bedroom, but, man alive, can that dude fly a plane, even when its wings are sheared clean off. Pretty amazing stuff all around.
And though freakishly complicated stunts of this nature have been the hallmark of the Daniel Craig as Bond era – particularly in the last two films, Skyfall and Spectre, both of which were directed by Oscar-winner Sam Mendes (American Beauty) – the action set pieces in Spectre just feel bigger than usual. Not to take anything away from Skyfall, which is still the emotional and artistic high point of the series in my book, but once Spectre gets going, like that wingless plane in the snow, it is virtually unstoppable.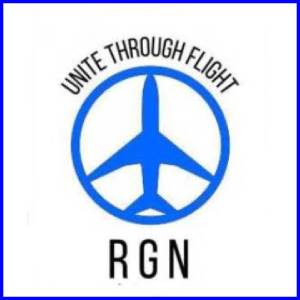 Featuring killer supporting turns from Ralph Fiennes, two-time Oscar-winner Christoph Waltz and Cannes sensation Léa Seydoux (Blue is the Warmest Color), Spectre also offers fan favorites Naomie Harris as Moneypenny and Ben Whishaw as Q, a welcome chance to ditch MI6 headquarters for a change and join in the fun. And though the jury is still out on whether or not Craig will be returning to the role for the next film or not, he is given a perfect send-off in the final reel either way.
All of that said, Spectre isn't perfect and I can see why some critics found it a bit overlong and chatty in the second act. But, honestly, I needed the quiet scenes to recover from all the AvGeek awesomeness I'd just witnessed, so, I was cool with it. And speaking of AvGeekery, I'm not sure all of the aviation-related stunts will make the inflight cut, so, if your IFE screen goes black just before the big crash (as it did to me on a flight once just before the zombie-fueled airplane crash sequence in World War Z!) do yourself a favor and watch the scenes mentioned above somewhere else the moment you touch down. Trust me, you won't want to miss them!
Now playing on select Asiana Airlines, Air Canada, Air New Zealand, Hawaiian and Delta flights worldwide, Spectre is also available via streaming at Amazon Video, Google Play and iTunes.
Image Credit to File Upload Bot (Magnus Manske)