LOS ANGELES: With the second straight #OscarsSoWhite telecast now squarely in the rearview mirror, one would think it would be easier to make sense of the controversy that started it all – the fact that for two years running all the major acting nominees were white. But judging from the reaction on social media, where Chris Rock's hosting duties have been both revered and reviled (and sometimes both at once!) it's plain to see that the discussion about race and diversity in today's Hollywood isn't letting up anytime soon, and with good reason.
While any open and honest discussion about diversity in front of and behind the camera in this town is a good thing, the sad fact of the matter is this conversation has been going on in some form or another for decades and little has changed. Some might argue that things are worse now than ever before, but, as Laurence Fishburne's character Pops wryly pointed out to his grandchildren in a recent episode of Black-ish, things haven't gotten worse for black people in America, they're the same as they've always been, there just haven't always been so many cameras to prove it. Outrage on social media might crank up the volume a bit, but, at the end of the day, meaningful change in a town where CGI dinosaurs, comic book adaptations and cartoon characters dominate the box office is going to be inherently slow in coming.
Voting members of the Academy of Motion Picture Arts and Sciences are overwhelmingly white and male, at least as of 2012, when the Los Angeles Times released its groundbreaking study on the matter. And it would seem that these white males tend to favor the same types of movies nearly every year. Give them a moody period film/message movie about a handicapped or otherwise afflicted lead character overcoming adversity to do something meaningful and important and, nine times out of ten, the best picture prize is yours for the asking. Simply put, the Academy likes what it likes and this has changed very little over the past 88 years.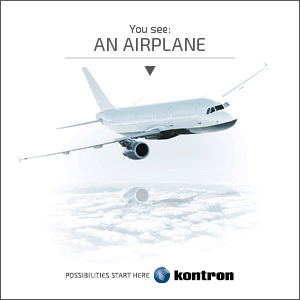 Some years the nominees are racially diverse, most years they're not. And some years powerful, diverse movies are robbed of glory. In 1986, the movie The Color Purple was nominated for 11 Academy Awards, including Best Picture, Best Actress for Whoopie Goldberg and Best Supporting Actress for both Margaret Avery and Oprah Winfrey, but received exactly zero for its extraordinary efforts. Yet for critics to hold the Academy up as the gatekeeper of diversity in Hollywood is to make the problem seem isolated or niche. The Academy doesn't make the films, it gives out awards. And while those awards are important artistically and financially and personally to the nominees, and even more so to the winners, at the end of the day, even Spike Lee and Jada Pinkett-Smith know that any meaningful discussion of diversity in Hollywood begins and ends with the people who actually control the content pipeline. And that would be the studios.
Studio development execs might enjoy the high life, but the classic line about only being as good as your last big hit is true. And the surest way to find yourself out of a job is to take a multi-million dollar risk on something or someone who is new and untested, which might explain why we see the same kinds of movies with the same kinds of stories and the same kinds of faces every year. Tow the party line, keep the corporate overlords happy, make box office bank and you're on comfortable ground. Though there are a handful of A-list writers, directors and producers with enough clout to sneak a few truly diverse projects into the mix every year, more often than not, films about the Black, Latino, LGBTQ, Asian or Indigenous experience in America only move forward when they feature a white lead or white co-stars.
Addressing this reality head-on at the Berlin Film Festival last month, Don Cheadle spoke candidly about what he called the "financial imperative" of having to hire a white co-star in order to get his upcoming Miles Davis biopic Miles Ahead financed, as reported by Shadow and Act. Rather than abandon the project entirely, Cheadle – an Oscar and Emmy-nominated actor with two SAG awards and Golden Globes to his name – rewrote the script to insert a fictional white journalist (played by Ewan McGregor) into the fray as an audience surrogate. And guess what happened? The movie got made. Not exactly the Hollywood ending Cheadle was hoping for, but, considering the fact that any film by a black director is still one more film by a black director than we had last year, at least it's a step in the right direction. And if Cheadle snags a directing or acting nod for the film in 2017, all the better.
So if you want to start a revolution, start looking inwardly, and at the movies you're supporting. Boycott crappy studio films that pay lip service to diversity while undermining real, meaningful change. Steer clear of any Hollywood film that casts Rooney Mara as a Native American princess, Emma Stone as someone of Hawaiian and Chinese ancestry and Juliette Binoche as a Chilean and avoid, like the plague, any movie that feels the need to filter the non-white experience in America through the eyes of a white "white knight" protagonist.
Celebrate the movies that get it right. Reward them with your dollars. If Hollywood understands one thing, it is money. And it will go where the money leads. Whether members of the Academy of Motion Picture Arts and Sciences will reward the same with little gold statues is another question entirely. But they risk drowning in irrelevance if they do not.