Cobham SATCOM's AVIATOR 300 SwiftBroadband system is to be certified on Shenzhen Airlines' Boeing 737-800 fleet.
Cobham has partnered with Southeast Aerospace (SEA), China Trancomm, Inmarsat and Delta G Design to develop the FAA Supplemental Type Certificate (STC) and CAAC Validation of Supplemental Type Certificate (VSTC).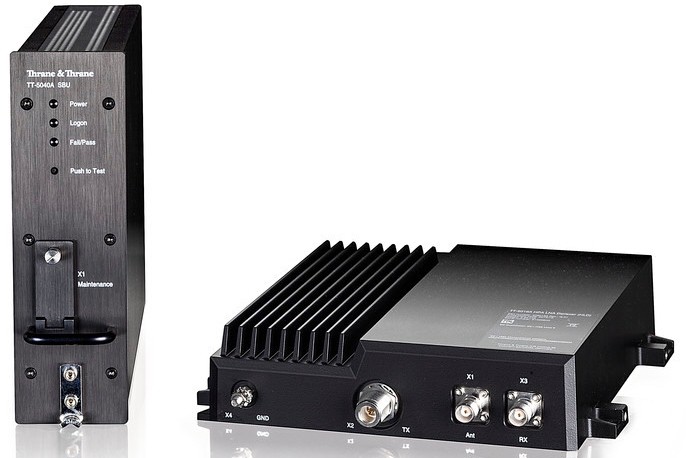 Meeting the growing demand from airlines for continuous secure data exchange between their ground operations and their aircraft, the AVIATOR 300 system will be fitted with Inmarsat's SwiftBroadband Safety capability for Airline Operational Communications (AOC) messaging on the Boeing 737NG aircraft. The Cobham terminal will also interface to the airplane's existing Aircraft Communications Addressing and Reporting System (ACARS), allowing the flight deck data messages to be carried over Inmarsat SwiftBroadband.
The new technology featured in the AVIATOR 300 will enable Shenzhen Airlines to comply with the Civil Aviation Authority of China's (CAAC) mandate requiring airlines to operate and control voice communications independent of Air Traffic Control within four minutes.
The AVIATOR 300 features a compact and lightweight Intermediate Gain Antenna (IGA) to ensure a low profile on the fuselage. With data speeds up to 332 kbps, the system provides for fast and reliable connectivity on Inmarsat SwiftBroadband services, supporting high quality, low-cost voice calling and the full complement of data services.
The system has been certified for several key aircraft including the Boeing 757, Airbus 319, 320 and 321, Cessna 550, 550 Bravo and S550, Citation X, G200, Embraer 135 (Legacy 600/650) and Bombardier Challenger 300.
The full Cobham SATCOM AVIATOR range includes the revolutionary AVIATOR S series, AVIATOR 700 and 700D, AVIATOR 350 with High Gain Antenna (HGA), AVIATOR 300 with IGA as well as the exceptionally compact and lightweight AVIATOR 200 with Low Gain Antenna (LGA).
About Cobham SATCOM
Providing dependable communications and internet access anywhere under the most demanding conditions.
Our satellite and radio communication terminals perform in the most challenging and remote environments on land, at sea and in the air.
We design and manufacture these high performance products under the AVIATOR, EXPLORER, SAILOR and Sea Tel brands providing customers with outstanding performance, value and support through our global sales and service network.
About Cobham
The most important thing we build is trust.
Cobham offers an innovative range of technologies and services to solve challenging problems across commercial, defence and security markets, from deep space to the depths of the ocean.
Contacts: