Finnair in October took delivery of the first of 19 Airbus A350 XWB twinjets on order, thus becoming the first European operator of the world's newest widebody aircraft type. At that time, it was confirmed that inflight entertainment and connectivity in economy class, extra legroom economy comfort and business class for the aircraft – and future A350 deliveries – was being provided by Panasonic Avionics. Specifically, Finnair had selected Panasonic's eX3 embedded IFE system and the company's eXConnect global Ku-band connectivity service for its new long-haul workhorse.
The carrier's choice of Panasonic, which holds a dominant position in IFE and satellite-based connectivity, and even in its interiors colour palate – an icy monochrome, in accordance with popular Scandinavian design principles – wasn't much of a surprise. The decision to bring in IFE newcomer Reaktor to design the graphical user interface (GUI), however, could be called a bit "left field".
"We see the IFE as one channel in our omnichannel approach," explains Jouni Oksanen, VP of digital at Finnair. "Therefore, we wanted it to have elements which [can] integrate into an overall, bigger picture. We appreciated [that] more experience on mobile and in the online world could work well on the IFE side too."
Having enjoyed a steady growth track for more than a decade, creative technology house Reaktor has about 280 employees at its Helsinki headquarters and more at satellite offices in New York and Tokyo. The firm's customer roster of clients ranges from seedling start-ups to financial institutions, media like HBO and MTV to gaming enterprises, as well as big retail design houses like Michael Kors. Reaktor even co-sponsored a November #PaxEx hackathon with Finnair and Helsinki airport, which helped to put it on the map.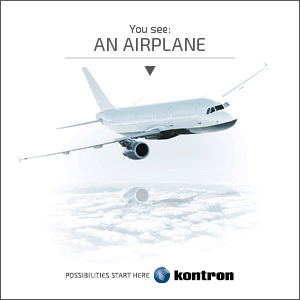 "I think what makes us a good partner is that we've grown up in the consumer software and services space and we know how to a build digital business case," says Konsta Hansson, general manager of Reaktor's Aero division. "We understand what makes good consumer services tick and how to bring them to life quickly. We've helped many old industry companies adopt agile ways of working, increasing their productivity and efficiency while supporting the integration of leading-edge user experiences. We can help airlines do the same."
The guiding principles Finnair and Reaktor used to create the so-called 'Nordic Sky' GUI were: ease of use and accessibility, bringing peace of mind to the passenger, increasing ancillary revenue possibilities and lightening the workload of the cabin crew. With these fundamentals in mind, teams focused only on things critical to system navigation, eliminating extraneous menus layers and achieving single or double-click access to just about anything on Nordic Sky.
The "peace of mind" bit was tackled through better communication. The user experience is built around a dynamic timeline, which tells passengers what to expect next and for the rest of the flight. This also promotes relaxation by reducing disruptive PA announcements.
Hansson too uses the word "multichannel" when describing the Reaktor/Finnair digital solutions and experiences, for the program certainly does not begin and end with the A350 IFE interface.
Finnair's harmonized digital interface strategy also includes a mobile app with journey-centric design, digital services for the connected aircraft (i.e. wifi portal), and a software/GUI retrofit for Finnair's A330s and A340s (outfitted with Panasonic's older eX2 hardware) to create consistency with the Nordic Sky experience.
Oksananen tells RGN the thread connecting Finnair's digital touchpoints will continue to strengthen, and more useful features will be introduced regularly. "Nordic Sky will start to have more common elements together with our mobile app and online interfaces," he says. "Our recommendations, for example, will be more personalized and relevant to the customer. This platform allows us to develop operational efficiency as well as great self-service and functions for preventive issue handling."