Inflight power hardware challenger IFPL is now offering a new reversible USB socket that offers both power and data connectivity, within a standard housing, for airline passengers. The perennial five-second problem of figuring out whether a USB cord should be plugged in upside down or the right way up is, according to the company, now solved.
IFPL's new 1337 USB socket "offers high power charging to products and delivers to the USB 2.0 BC1.2 and non-BC 1.2 charging modes for devices as well as meeting the Chinese Telecommunications industry standard YD/T 1591-2009. This enables the airline to offer high power charging and data for passengers' smartphone and tablet devices," the company says.
Notably, IFPL is providing its own power tech. "The integrated power management circuit is IFPL intellectual property rights. We take the 28VDC supply from the seat power box. The 1337 has an input operating voltage range of 9 to 32 VDC," notes the company's North American business development director Mark Reed.
What's the lifespan of a reversible USB solution?
Reversible USB is all very well and good, but the way the standard was designed (with, essentially, tongue and groove) means that making a reversible socket, or indeed a reversible USB drive or cord to insert, is complex. Existing reversible applications have suffered from durability and reliability problems.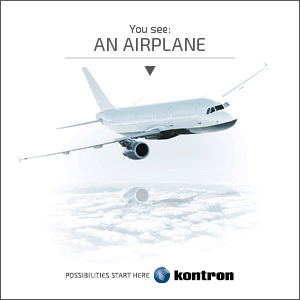 "The simple but clever design of the new Reversible USB module ensures its high reliability; having been tested to over 60,000 insertions, in addition to minimising Customer Induced Damage (CID) through its reversible insertion capability," IFPL notes, with vice president of business development David Thomas telling RGN, "insertion durability and abuse testing has confirmed the 10x industry standard".
North American business development director Mark Reed elaborates, "The original standard for USB A is only 1,500 insertion/extractions. Around 2006 a leading IFE vendor put forward a 5,000 insertion/extractions requirement, this has been in service now for ten years. Due to the increase in passenger devices being used, we have researched the life expectancy issue and produced our reversible/bi-directional module. This is tested to a minimum of 60,000 insertion/extractions."
But is 60,000 insertions adequate for modern passengers in modern airline rotations — and will that be the case over the lifetime of a seat and socket?
Let's imagine each passenger inserts/removes a device or cord ten times (five insertion/extraction cycles, in other words) to charge a couple of devices, to untangle cords, or to allow window and middle passengers out. At a six-times daily rotation, very common for short-to-medium-haul LCCs, the life of the socket is 2.74 years.
If we have a situation where that aircraft operates an additional rotation per day (by no means uncommon for LCCs) lifespan drops to 2.05 years. Do airlines want or need more durability and lifespan than that?
"Research shows that over 90% of passengers take PED's onboard," IFPL says. Indeed, it's hard to think of a family member these days who has neither mobile phone nor e-reader, and battery anxiety is real. As an anecdotal experience, this writer's retired mother's first question on sitting down in an aircraft seat is always "where can I charge my phone?".
Is 2A sufficient in 2016?
Since the introduction of the original iPad in 2010, the writing has been on the wall for the original 1A USB power sockets. At the Aircraft Interiors Expo in 2013, RGN journalists started quizzing power providers about whether they were providing adequate power for modern devices (which by that stage already required 2A, 5V and 10W) and what preparations they were making for the next generation of devices.
It's clear that the latest 12" Retina MacBook is the harbinger of a new generation of devices that are powered via USB-3 Type-C. It's equally clear that the USB sockets being installed on aircraft today cannot meet the needs of this generation of devices. "1.9A keeps below the need for an in use light, Thomas says, noting "2.1A is recommended for iPhone but it will still fast charge on 1.9A due to the charge port controller" contained within the IFPL reversible socket.
"IFPL will be demonstrating USB-C for the second year during the Hamburg AIX show," Thomas tells RGN. "Most current IFEC systems are designed to support USB A 2.0, and the systems need to be modified to support USB-C. We are ready to support USB-C today, however we believe you will start seeing it onboard the later part of 2017 to mid 2018."
IFPL is by no means alone, but when USB-3 and USB Type-C devices are about to become mainstream, the disparity between passengers' needs and the provisions on board will be more acute.
Who connects a USB device to an IFE system?
Loading non-DRM files onto a USB stick to use inflight is infinitesimally rare, even among those people who acquire files that are compatible with inflight systems. (Is it even possible in 2016 to download a simple .avi file legally? DRMed iTunes, Amazon Video and similar files are obviously out of the question for inflight entertainment use.) However, as Thomas notes, "Many seatback monitors are capable of viewing content from PEDs". With the Android application layer now standard on the industry leading IFEC systems "it allows the potential of personalisation through airline apps on the PED", he says.
Most personalisation systems demonstrated at industry shows, however, have used NFC or a wireless connection rather than USB. "I don't have any data on this," Thomas notes, suggesting that "the focus from the industry is to use the USB for PED integration into the IFE system rather than creating an onboard wireless network. Although this is possible it is dependant on the IFEC infrastructure onboard."
Responding to questions about how security is guaranteed for iPhones and other devices using the reversible USB, Thomas said, "the phone has is own security and the IFEC systems would handle its security."