Yair Haidu, the sommelier for El Al, has a challenge not faced by others with a similar job: choose world-class wines that also must be Kosher to cater to the airline's majority Jewish passenger base.
Haidu has a Bachelor of Arts in philosophy from Hebrew University in Jerusalem, and took a summer course at the world-renowned University of California-Davis' Department of Viticulture and Enology. He was approached by El Al in 2013 to become its sommelier. "I never thought I'd be an airline sommelier, but they understood that I was a wine expert and that in order to make a big difference for travelers, they needed a professional to take care of its wine program," he says. "So now I oversee the entire program, choosing wines, training flight attendants and being the wine face of El Al."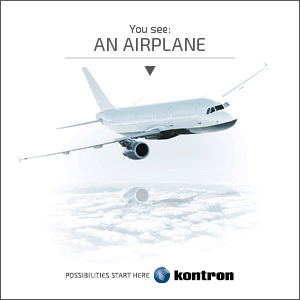 Special considerations must be made when choosing wines that will be consumed at 38,000 feet. "Wine on the ground doesn't taste the same as wine in the air. The air pressure in a plane makes wine taste more tannic and dry," notes Haidu. "So no matter what the airline, sommeliers will not choose wines that are too tannic or too complex. You have to start with wines that are more lush and fruity.
"The second thing is that it's important to look for good wine that people will be happy to discover. But the challenge is that people know wine and have their habits. So you want to give them a gateway into the world of wine and let them taste something that makes them say 'wow', but you also have to choose wines with a wide appeal."
He must meet these expectations while sticking with wines that adhere to Kosher food laws covering cleanliness, purity and quality. "But I'm not a victim, because I like a challenge. Instead, I leverage this challenge to choose wines that bring out the qualities that are part of all good wines," says the wine steward.
"Being El Al's sommelier gives me the opportunity to show off what's happening with wines in Israel. It's a fantastic way to tell the story of my country's wine industry. It's also a great opportunity to see another side of Israel outside what people usually see in the news."
Even with a focus on Israeli wines, Haidu must narrow down his choices. "I wanted to speak as [the] voice of Israel's boutique wineries. Most of them have no marketing budgets, so it can be hard to make themselves heard in the wine world," he says. "We compete with strong wine countries like France, Italy, Spain and the United States. The entire production of wine in Israel is equal to one wine village in France, making it tiny in the ocean of wine."
Most wineries in Israel make about 10,000 bottles a year. "So using El Al as a platform made sense. And tourists coming to Israel already have our wines on their palate, so they're more open to tasting more Israeli wines," Haidu explains.
Israeli wines chosen by Haidu for El Al flights include:
A 2014 Sauvignon Blanc from Carmel;

A 2013 Cabernet Sauvignon Altitude 720 from the Barkan Winery; and

A 2008 Blanc de Blanc sparkling wine and a 2009 dessert wine from the Golan Heights Winery.
Some of Haidu's personal favorite wines include Domaine Du Castel Grand Vin, Initial Jacques-Selosse champagne, Domaine se Trevallon red table wine and Domaine Georges Vernay CoteRotie.
He says he will continue to spotlight Israel's wines for another year on El Al. "I just wanted to allow the country's wineries to gain a bigger platform. I will eventually bring on wines from other parts of the world." But he'll keep it Kosher, naturally.