Making progress in the Indian IFEC marketplace is a tremendous challenge. Regulatory hurdles are significant and competition among airlines is fierce, keeping pressure on fares even as carriers improve their product offerings. For Jet Airways and Global Eagle Entertainment (GEE) progress comes in the form of a deal to install the AIRTIME streaming IFE kit from GEE on board Jet's 737NG fleet and a road map to install the AIRCONNECT Ku-band connectivity solution at a future date. The deal was announced in February and represents a significant shift in the product offerings available for passengers in the region, even as it remains short of fully realizing the potential of the GEE platform.
GEE has served as the content provider for Jet's IFE systems for a decade, but always put that content onto other vendors' hardware for display to passengers. The new deal will see GEE's role expand as it also takes over responsibility for the delivery channel, not just content licensing and DRM management. This is, as GEE Chief Commercial Officer Wale Adepoju puts it, "a strategically important breakthrough into a region that has the fastest growing professional class". Significant potential also exists for inflight connectivity to see a boost, if only the regulators would act.
In an exclusive with RGN, Jet Airways SVP-Commercial Je Gaurang Shetty spoke extensively about the airline's desire to grow the services offered. Each successive play was, however, accompanied by the caveat of "when regulatory approvals are received".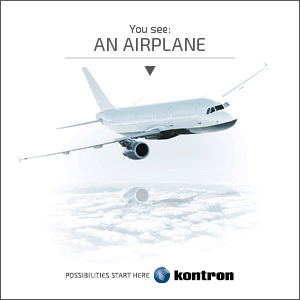 There is no getting around the fact that strong demand exists for inflight connectivity, both from a consumer and operations perspective. Alas, the Indian government is not moving sufficiently quickly on that front to allow for airlines to operate such equipment. For this specific deal that means only the streaming IFE kit will be installed for now. "Once regulatory approvals are achieved, the plan is to upgrade the current system to include internet connectivity," says Shetty.
Adepoju adds, "In time, broadband connectivity will enhance user content choices whilst giving high-speed internet access. This scalable digital platform will enable our partner Jet Airways to offer more in preparation of enhancing connectivity and e-commerce to their customers in the future." The roadmap also includes plans to add live television to the offering but this, too, awaits regulatory approval.
As for when the Indian regulators might acquiesce to this demand from airlines and consumers, it is hard to pin down a date. Shetty expresses optimism that an agreement might be reached in 2017 but it is unclear just how much of that is wishful thinking versus a solid indication from authorities that efforts are underway.
The AIRTIME installation will begin in Q2 '16, bringing the new wireless IFE solution to customers relatively quickly in airline terms. Jet will also be removing the in-seat IFE screens provided by Panasonic "at some point in the future" though specific timing is not set. The streaming system replaces rather than augments the legacy solution. Separately Shetty spoke to what IFEC will look like for Jet's existing and incoming fleet.
It seems clear that in the long-haul market IFE is a premium class and economy class product requirement. In the future economy cabins on long haul may have partial IFE and streaming options. Narrowbody aircraft are likely to become connectivity and streaming IFE only in the future.
Discussions are ongoing regarding fitting Jet's 75 on-order 737 MAX aircraft, but presumably this same approach will hold. The plan – a full embedded system on long-haul aircraft and BYOD/streaming on short-haul – is consistent with what some others in the industry, such as United Airlines, are doing. It does raise some questions and challenges regarding single screen versus multi-screen consumption and also potential revenue vis a vis inflight commerce conducted on embedded screens but there are carriers aggressively pursuing the configuration.
Monetization is possible on the connectivity front, of course, with Shetty noting that, "Premium entertainment is likely to remain free to the passenger and connectivity will typically be a paid model; we expect the services to generate revenue." Similarly, corporate sponsorship has proven viable for some airlines on their connectivity and entertainment offerings rather than charging the consumer.