MUMBAI: Today's release of the film 'Neerja', produced by Fox Star India, had many audiences across the country choked with emotion and left in awe of a 22-year old flight attendant. Neerja Bhanot was shot by terrorists while helping passengers escape Pan Am Flight 73, a Boeing 747 flying from Mumbai to Frankfurt and New York via Karachi, which was hijacked on 5 September 1986.
On that fateful day in Karachi, as four terrorists rushed in, Neerja shouted the hijack code to a flight attendant who conveyed it to the cockpit. She also hid the passports of 41 American passengers on the plane, preventing them from being identified. In the final hour, she gave her own life, while shielding three small children from gunfire on the 747. Twenty passengers were killed by the hijackers and over 100 injured. Neerja was posthumously granted bravery awards by Pakistan, India, and the US.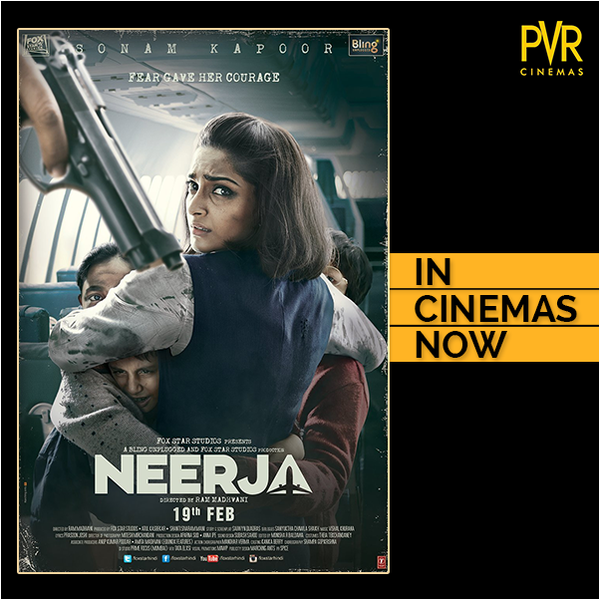 India's largest airline, budget operator IndiGo in partnership with Fox and Bling saluted the spirit of Neerja by hosting the film screening in Mumbai. "Standing in solidarity with the members of the airline industry who work tirelessly to make air travel safe and comfortable, IndiGo crew will go all out wearing badges with the hashtag #IamNeerja on all flights for a week of 19 Feb," said the airline in a statement.
The carrier this week also launched a social media contest under the hashtag #6EGirlPower, asking people to name the women who have inspired them. This resulted in hundreds of responses; five winners were chosen to attend the film with Sonam Kapoor, the actress who played Neerja.
So, why this effort, we ask? "As a mark of respect for our own amazing crew we are delighted to support the movie Neerja. It is a film that reminds us of brave flight attendant's incredibly uncomfortable, painful, harsh, yet courageous act of heroism of staying calm through the 17 agonizing hours, serving passengers sandwiches and beverages, while keeping their spirits up…Neerja is and will continue to be an inspiration for us. IndiGo crew's participation is an extension to the company's program Girl Power with which the airline is synonymous," says Aditya Ghosh, president and director of IndiGo.
About 42% of IndiGo's workforce is women, and 25% of its leadership team comprises women. As for the brave heart whose name meant "Pure as a Lotus" and who sacrificed her life for others, a heart-rending tribute was made to her by India's poet Harindranath Chattopadhyaya, since then deceased.
You have become historic 
And made heroism heroic!
Your valor even hallows
Great martyrs on the gallows'
Even Death itself, 0 Sweet!
Must befalling at your feet!
To you the salutation, Neerja!
    Of the whole nation.