Airlines worldwide are stepping up their inflight food game to attract passengers, particularly those who are after more than just the very basics. Business and first class passengers have long been wooed by upmarket meals, but the locavore and specialty trend is getting hotter than a tube of Korean gochujang.
Japan's love affair with destination-specific, locally produced and limited-time food is longstanding — witness the delicious ekiben bento boxes on sale at railway stations nationwide and the eye-catching black hamburger bun craze of 2014 — and its airlines make the most of this trend.
ANA's three year old Tastes of Japan programme is currently offering food, no fewer than ten specialty local sakes, sweets and movie tie-ins from Saga, Kyoto and Aomori — from Japan's southwest to the northern tip of Honshu.
On the Saga list for flights to Bangkok, Singapore, Jakarta, and Kuala Lumpur is a local sampler platter. "The main dish features Spanish mackerel from the Saga Prefectural waters. A fillet of this elegant white fish is attentively cooked with jukkoku miso, a nutritious miso made from ten grain varieties. The rice, called Tenshi-no Uta, is locally grown," says ANA.
Kyoto's sweets list features two desserts: a first class matcha green tea cake using Kyoto green tea powder, and a lounge special pannacotta using "Kyoto Special Milk, a local milk brand that pursues the natural taste of milk while maintaining its nutrition".
If that didn't get your mouth watering, how about the Aomori first class special: "Oirase Garlic Pork Spareribs with Sweet Bean Paste Sauce", which "features Oirase Garlic Pork, from pigs raised on locally grown garlic that is a specialty of Aomori Prefecture. The pork is grilled after being marinated in slightly sweet bean paste sauce."
Hometown competitor Japan Airlines, meanwhile, is offering special donburi rice bowls as the second, on-demand, meal in first and business class from four European airports: London, Paris, Frankfurt and Helsinki. The Frankfurton-Don is a pork-in-German-beer collaboration with a restaurant in the Dusseldorf Hotel Nikko while the ginger pork Finlan-don is "decorated with Finnish mushrooms and rucola in the image of a Finnish forest", the France-don is based on mushrooms, and the Lon-don (get it?) is seafood.
Amusingly, JAL has also made the menus available for passengers and fans to try at home, although I'm not sure there's an "appropriate amount" of sauerkraut to be served on an aircraft.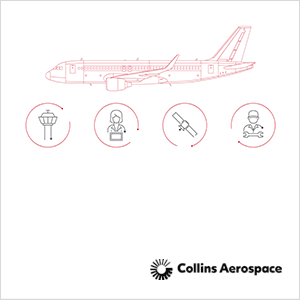 Partner Finnair, too, has new meals in partnership with destination restaurant FINDS, this time on its Hong Kong route. "With this cooperation, we want to honor our Nordic roots, and bring the best of Nordic flavours to the customers of our Hong Kong route from Asia to Europe. Even if the majority of our customers flying from Hong Kong are connecting to Finnair's broad network of around 70 destinations in Europe, they can enjoy a taste of Finland on board," explains Finnair's head of inflight service Maarit Keränen.
Finnair's timing is key here: a bit of extra notice for its Airbus A350 Hong Kong deployment. As Finnair's Greater China Sales Director Lars Olofsson says, "With the new aircraft, which substantially raises the bar for passenger comfort, Finnair aims to create a unique experience with the combination of new Finnish flavors and the next-generation aircraft experience."
Still, a porcini soup with pan-fried morel and hazelnut oil, three salmon dishes — one fennel-seasoned and cold-smoked, one hot-smoked with yellowroot, and one tarragon-baked — plus beef and pork meatballs in rosemary gravy with lingonberry jam sounds pretty impressively Finnish to me.
It doesn't have to be luxurious, of course, and it's not all business. AirAsia's three-dollar Nasi Lemak — the de facto national dish of Malaysia — is the ideal way for travellers to dip their toes into local cuisine. From the chicken rendang to the onion sambal and coconut rice, it's hard to beat it — especially for 12-15 MYR, which is about 3 USD.
Japan's ANA, at the other end of the scale from its most elaborate options, offers Seafood Jjigae, a "Korean style soup featuring a mix of a variety of vegetables, including Kujo-negi, a locally grown leek, and seafood. The jjigae, with elegant aroma and flavor, is seasoned with richly flavored Saikyo-miso, a product of Kyoto", for ¥500 (US$4.50) on many domestic economy flights.