Among the myriad products shortlisted for a Crystal Cabin Award is one that caught my first-and-business-class-focussed eye: a new first and business class combined cabin design from Formation Design, with a fully flat suite elevated above regular fully flat beds. Think the "throne" seat from Thompson's Vantage product, but in three dimensions.
In Formation's words, "the bed of the suite deploys slightly higher than typical (approximately armrest height) while the standard seats convert to the bed position at a slightly lower height. This allows the suite's bed to overlap the foot wells of the standard beds".
Essentially, the throne rises up and the other seats slide down, giving the throne passenger bed space that is double width.
While there may well be perception issues with the best seats literally being positioned above the next rung down, a side benefit is that the "midnight clamber" (where window or centre seat passengers below must bound nimbly or hurdle ponderously over their slumbering aisle neighbour) is easier since the seats are lower to the ground.
"This configuration also allows greater seat count density than the only lie flat seat which divides the cabins beds into 2 planes which is Sogerma's Equinox 3D seat," Formation says. "This is due to a more efficient overlapping of the standard seats foot well area. By layering the beds in the Formation concept, passenger space is uniquely preserved."
How much more efficient? On the same Zone A plus a part of Zone B cross-section of a notional Boeing 777, 40 Sogerma Solstys seats fit compared with 46 non-throne and 11 throne Formation seats.
There are questions, of course, about whether any airline will order a 2-4-2 business class configuration on a 777 cross-section in 2016 and beyond. The standard for airlines hoping to position themselves (and their fares) in a premium context is already fully flat beds with direct aisle access for every passenger.
But even if the 2-4-2 aspect doesn't come to pass, it's not hard to imagine that a smart designer could leverage the three-dimensional innovation into creating both a competitive business class and a competitive first class product.
And indeed, Formation partner Bob Henshaw tells RGN that the company is currently putting together LOPA (Layout Of Passenger Accommodation) diagrams that "explore 2-2-2 standard seat/1-1-1 premium suites LOPAs for wide bodies & 2-2 standard seat/1-1 premium suites LOPAs for single aisle, the latter of which would likely be targeted towards transcontinental flights, or perhaps some shorter transatlantic routes."
While the design and mechanics of the seat are fascinating, a bigger implication could be for the future of first class service design among airlines seeking a realistic spread of products in the pointy end of their aircraft.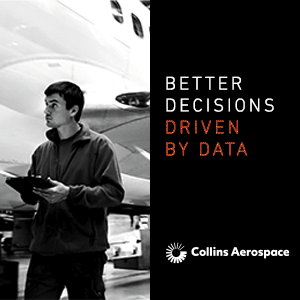 First class is by no means dead; nor is the overly simplistic suggestion that airlines and seatmakers have simply rebranded their old first class seats into business one that survives more than a cursory look by anyone who knows what they're talking about.
JetBlue's Mint service, for example, is identical for its Suite and non-Suite passengers. United's product differentiation between its longhaul BusinessFirst and Global First products has long been derided as "direct aisle access, a slightly nicer washbag, and a soup course". I'm still at a loss to explain precisely what the product differentiation is between American's 777-300ER business and first class apart from a slightly more spacious seat that rotates, apart from possibly an amuse-gueuele on a stick. And on the joint service side, Qatar Airways' A380 common first-business class bar offers first class Champagne and wine to business class passengers to avoid the Emirates bar situation where separate bottles are kept for passengers in each cabin. Clearly, airlines are already thinking about this.
The biggest question raised by this fascinating new concept may be: to what extent will the future of the difference between business and first class travel be nearly purely seat-based?
All images courtesy of Formation Design