Thanks to the soaring popularity of documentary films on cable and streaming subscription services like Netflix and Amazon Video, documentaries have taken flight on carriers large and small like never before. And while they can't all be winners (don't get me started on HBO's hugely overrated Scientology doc Going Clear) some of the most daring and innovative festival finds from 2015 are now playing on IFE screens worldwide and one of them, Amy, is simply too awesome and heartbreaking to miss.
One of three killer music world documentaries released last year – the other's being Kurt Cobain: Montage of Heck and the Netflix-produced What Happened, Miss Simone? about singer and civil rights pioneer Nina Simone – Amy was directed by BAFTA-winning writer-director Asif Kapadia (Senna) and, like Miss Simone, recently snagged a richly deserved Oscar nod for Best Documentary Feature.
A powerful, brutally honest behind-the-scenes look at the mercurial rise and tragic fall of iconic singer-songwriter Amy Winehouse, Amy was culled from hundreds of hours of intimate, home video/cell phone footage shot by Winehouse's friends, family and former-manager Nick Shymansky.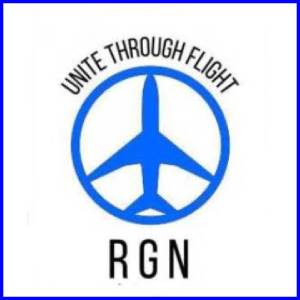 Capturing Winehouse at her best and worst and everywhere in between, the extraordinarily intimate video footage makes you feel like you are right there with Winehouse at every pivotal moment in her life and the effect is mesmerizing and more than a little unsettling. For while Amy does offer up a fascinating all-access audience with one of the first big stars of the new media age, the darker, drug-addled photos and video footage of Winehouse towards the end of her life also speak volumes about the selfie-obsessed world we live in today where even the most disturbing moments of our lives are preserved, for better or worse, on camera.
Equally powerful is the way that Kapadia artfully weaves the vintage video footage together with interviews, music, concert footage and song lyrics to emphasize the mad, swirling chaos that monster fame brought into Winehouse's orbit. Raw, biting and, like Winehouse and her music, frail and yet funny and vitally alive at the same time, Amy will leave you feeling more than a little angry that someone, somewhere didn't do something more to save the deeply gifted and profoundly troubled Winehouse from herself.
And while Kapadia suggests that there is more than enough blame to go around in this regard – Winehouse's father, the tabloid media and her ex-husband Blake Fielder come across as particularly culpable here – at the end of the day there are no easy answers in Amy and what we are left with is a haunting, stunningly-told portrait of a truly gifted artist gone way before her time.
Now playing on select British Airways, Emirates and American Airlines flights worldwide, Amy is also available to stream on Amazon Video, Google Play and iTunes.