Magnetic induction cooking has long been a foodie favourite during upmarket kitchen redesigns, thanks to its simplicity, speed, safety, control and wipe-down cooktops. With a new induction cooktop aimed at premium cabins, Lufthansa Technik is bringing this technology (and the potential for restaurant-quality food it enables) to the aircraft cabin, even promising fewer fumes and odours than the standard steam oven.
With many airlines already making the most of existing galley technology, bringing direct-heat cooking — and particularly a safe, low-residual-heat induction system — to the aircraft will open up a huge number of inflight catering options for those inflight chefs and airline galley operator specialists.
Induction cooking uses a magnetic coil and resistant cookware to create highly-controllable, thermally efficient way of cooking. Here's a primer from GE if you haven't experienced induction cooking:
Lufthansa Technik's new system includes a cooktop, set of pans and other cooking appliances (which it calls InductiveApps) and an integrated fume/smoke/odour hood, all of which install into the work surface of a galley. It is also an entrant for the Crystal Cabin Awards in Hamburg this April.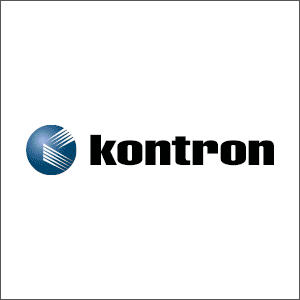 "The main objective of the Inductive Cooking Platform is to support fresh and high quality food preparation on board. With the Inductive Cooking Platform all kind of cooking that you know from a typical cooktop will be possible: Frying, broiling, cooking, and blanching," Lufthansa Technik project manager Franziska Voerner outlines to Runway Girl Network.
"The major difference to existing solutions in aviation is a significant higher performance," Voerner explains. "This will enable faster preparation and higher catering quality. 'InductiveApps' will enhance the typical use cases by providing additional food preparation capabilities, such as all kinds of rice cooking (with selectable temperatures and times), steaming, preparation of congee and toasting."
Lufthansa Technik has made the most of its experience in the cabin when designing the new cooktop, working "in cooperation between Lufthansa Technik and its extended workbench hs2 engineering (based in Ulm, Germany). The system is based on technology developed by hs2 engineering. LHT and hs2 have been jointly working on this project since Q1 2015," Voerner notes.
"The Inductive Cooking Platform is designed as ARINC Size 4 unit to enable the installation in all standard galleys. We see a high potential for the Inductive Cooking Platform to be installed in VIP aircraft and business jets, but we also see a potential for the Cooking Platform to enable and enhance catering scenarios in business and first class cabins," Voerner notes.
The nature of the inductive cooking method means that the cooktop does not itself produce heat.
"With induction only the base of the pan (or other InductiveApps) is heated and not the glass surface of the Inductive Cooking Platform itself. The glass surface is heating up only directly underneath the pan via secondary heat and so does not reach a hazardous temperature. The glass surface beside the pan (or other InductiveApps) stays cold and touchable at all times," Voerner explains.
"There is a complete safety system installed in the Inductive Cooking Platform," Voerner continues, "with hardware and software driven protection devices. We also developed a lid and a smart pot containment system which covers and holds the frying pan (or other InductiveApps) securely in place during all phases of preparation and cooking – even during turbulences. In addition, a special frying pan is used with an integrated safety system that avoids overheating and limits the maximum temperature to 230°C."
If cabin crew will be cooking rather than just reheating, fumes and odours become an issue, which Lufthansa Technik will control through the use of an integrated hood.
"A fume extraction system is an integrated part of the Inductive Cooking Platform," LHT's Franziska Voerner says. "We developed a multiple stage filter system to catch grease, fumes and odors nearly completely. Our intention is to create less fumes and odors than standard steam ovens."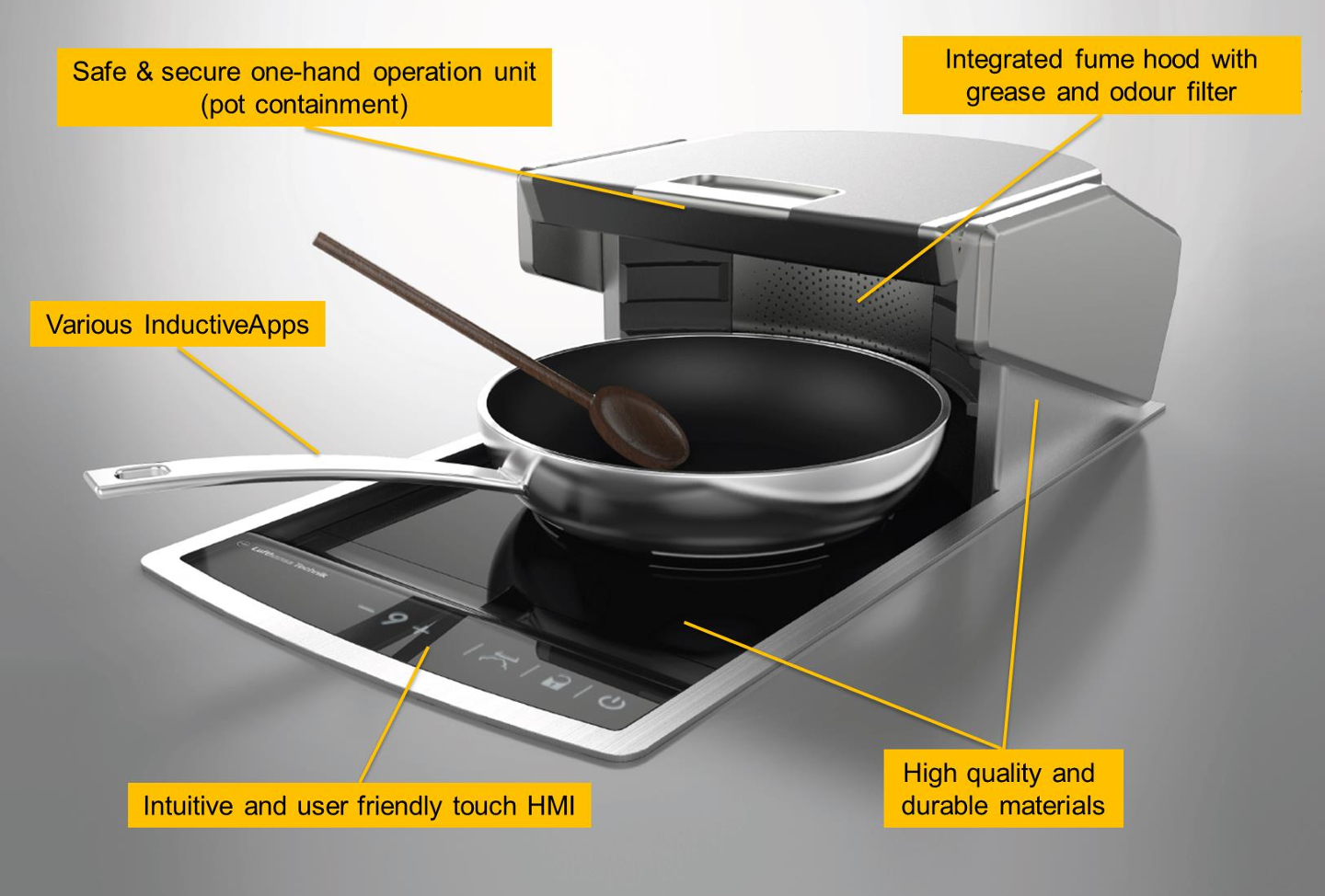 "The Inductive Cooking Platform is designed to fulfil all requirements of modern aircraft including B787 and A350," Voerner notes. "The only requirement is the availability of a three phase power supply with constant or variable frequency. The Inductive Cooking Platform is designed as ARINC Size 4 unit (285mm x 540mm x 217mm). In this version it will not affect the storage below the work surface. As an integrated countertop version the unit will require only a few centimeters of space underneath the countertop. The installation should be done in less than 5 minutes."
Expect significant demand from the airlines fighting over the very pickiest of business and first class eaters once the Inductive Cooking Platform is available for sale, and for them to make a big point of it to win those lucrative high-spending passengers.
Some of that work is under way already. Etihad, for example, sends inflight chefs outbound from its home hub in Abu Dhabi with a special cool-box of gourmet proteins (steak, fish, chicken, and so on) to enable them to create à la carte options for passengers in first class from a selection of items on the menu.
Currently, those chefs are restricted to microwave, convection and steam ovens available in galleys, but with the ability to actually cook on the aircraft — and, in particular, to achieve the Maillard reaction (enabling caramelisation, browning, char and so on) that is so desirable in freshly cooked food. The trick, of course, will be to ensure that the supply of food can match up to the ability to cook it.
Read more of RGN's Crystal Cabin Award entrant analysis: