Demand for quality inflight Internet increased dramatically in 2015, but as international travelers know all too well, wifi is not always available on board, and if it is available, it's not always "quality" or capable of supporting heavy bandwidth functionality. That paradigm is gradually changing, however, as underscored by Routehappy's latest 'global state of inflight wifi' report, which finds that more airlines than ever before – about 60 worldwide – have already committed to inflight connectivity, and the core technology is evolving to allow for faster and more reliable connections.
Predictably, US airlines offer the best chance for passengers to connect, with wifi available on 78% of their available seat miles (ASMs) system-wide. US legacy carriers American and Delta were early adopters of Gogo's air-to-ground (ATG)-based connectivity solution; and United turned to three different providers – Panasonic, Thales/ViaSat and Gogo – to fit its fleet. US low-cost carriers Southwest and JetBlue selected Global Eagle Entertainment's Ku-band satellite connectivity and Thales/ViaSat's Ka connectivity, respectively.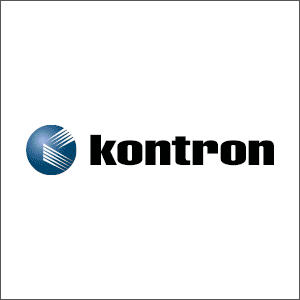 In contrast, non-US airlines offer at least a chance of wifi on 24% of their ASMs system-wide, according to Routehappy. However, of all airlines worldwide, Emirates and Lufthansa lead the pack offering wifi on longhaul routes.
New York to Dubai is the most connected of the world's busiest longhaul routes, and London to Hong Kong is the least connected, says Routehappy. This revelation comes as little surprise to Emirates divisional vice president: customer experience, inflight entertainment and connectivity Patrick Brannelly, who tells RGN that wifi usage is over 40% on flights over 12 hours "and we know there is latent demand that we physically cannot connect due to system limits outside of our control. Demand on short flights under four hours has grown nearly 20 fold to well over 10% of customers."
Though Routehappy's full report is worth a read, RGN asked the firm to dive further into its data to provide a breakdown of the number of connected aircraft by technology type. Editor's note: Panasonic, Global Eagle and Gogo installs are included in the Ku breakdown; ATG and ATG-4 are all Gogo installs; L-band constitutes a mixture of OnAir and AeroMobile (and some Rockwell/Arinc wifi-fitted Virgin Atlantic aircraft); and Ka-band represents Thales and ViaSat, the former is lead on the JetBlue and United Ka contracts, and the latter firm is ISP on new customer Virgin America.
Gogo – with its heavy concentration of ATG-supported connectivity in the US – remains in the pole position in terms of number of connected aircraft.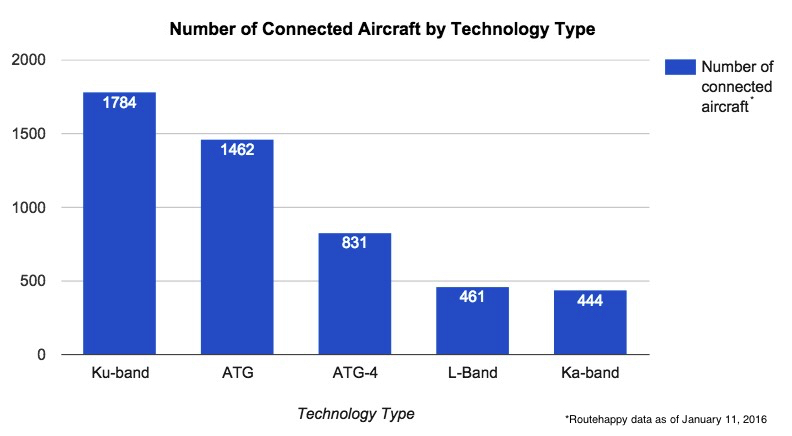 Routehappy also notes, however, that the mere availability of wifi on aircraft is no longer enough. "Passengers now demand a home broadband-like experience, and more airlines are now delivering this. JetBlue is nearing completion of a fleet-wide broadband rollout, allowing access to Netflix and other streaming services with no access charges; Virgin America has also recently introduced the same system. Additionally, airlines such as Delta, Aeromexico, Virgin Atlantic, Lufthansa, and others are preparing to launch high-speed broadband solutions in the near future," says the firm.