LOS ANGELES: Qatar Airways' press conference this week to announce the luxury purveyor's expansion into Los Angeles, held at the Peninsula Hotel in Beverly Hills, was quite a spectacle, featuring Arabic coffee, a sumptuous buffet, silk-covered chairs, two women in evening gowns who looked like they may have stumbled in from a Golden Globes after-party across the street, and an online journalist who wore diamond-encrusted sunglasses the entire time. If there was ever any doubt that the airline of the rich and famous was the perfect fit for the city where they name airports after dead actors, then it was surely dispelled the minute former Baywatch star Brooke Burns took the stage to introduce the speakers.
Flanked by Los Angeles World Airports executive director Deborah Flint and Qatar's VP of the Americas, Gunter Saurwein, company CEO His Excellency Mr. Akbar Al Baker held court in Beverly Hills in a style that can best be described as Hollywood Studio Mogul 101. Loud, funny, sarcastic, boastful and opinionated in the extreme, Al Baker didn't pull a Trump and have anyone forcibly ejected from the Verandah Room, but he definitely made every effort to steer the proceedings in his favor, lashing out at the big three American carriers, particularly Delta, for "bullying" Qatar and other Gulf carriers and attempting to stymie their expansion into the US market.
At the end of the day, one has to wonder how much actual bite was buried under Al Baker's dramatic, sound bite-ready bluster, particularly when Al Baker threatened to pull out of global airline alliance oneworld to form his own "mini alliance" unless American Airlines turns down the heat on its anti-ME3 rhetoric. "We won't be bullied," vowed Al Baker in a dramatic flourish worthy of a cold-war thriller.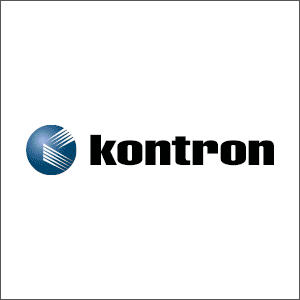 But some of Al Baker's choicest jabs were aimed, ironically enough, at LAX itself. Chiding Flint for LAX's less-than-stellar reputation on the world-class airport front, Al Baker asked her to not be too "jealous" as he unveiled a series of dramatic photos of Qatar's central hub, the glittery Hamad International Airport in Doha.
Though the multi-million-dollar expansion plans for LAX may not include anything as lavish as an in-terminal spa and swimming pool or a shiny mosque shaped like a giant water bubble, one can only hope that the addition of Qatar's daily nonstop service to Doha will at least spur LAX into moving things along at a quicker clip.
Al Baker also played up the mysterious, cloak-and-dagger elements of Qatar's new proprietary seats for business class and economy (set to roll out later this year) by claiming that only five people knew what they looked like and that he was flying to an undisclosed US location later this week to inspect them. If I'm not mistaken, the "singer-entertainer" sitting in the row in front of me actually gasped when Al Baker made this statement, so the man clearly caters to his target audience.
But what struck me most about the press conference was Al Baker's quick change act towards the end. Pressed by Airline Reporter for details about Qatar's decision to adopt the super-snug 10-abreast seating configuration on its 777s, Al Baker sharply retorted that the change would hardly even register with someone who wasn't an aviation journalist and that, at the end of the day, his carrier was still in the business of making money, which sort of flies in the face of everything that came before. Especially for someone so adept at peddling luxury to the fancy folks in attendance, though presumably they won't be flying in economy. It seems clear that the gulf between "the haves" and the "have nots" is widening on board.
Most telling #AkbarAlBaker comment re: 10-abreast coach: We are in the business of making money.

— Airline Reporter (@AirlineReporter) January 12, 2016
Either way, the one thing you can't argue with is that Qatar and Al Baker definitely know how to put on a killer show; even renting out the Dolby Theater for a launch party concert held later that evening with Mariah Carey. In a town where, for better or worse, that's often all that matters, they'll fit right in.
Welcome to the jungle.