After what RGN understands is a twenty-seven year period without a contract, six key mechanic staff at the Icelandic Transport Authority are striking — affecting all new aircraft registrations in a country that punches significantly above its weight in terms of airline operations, leasing, subcontracting and charter flights.
Trouble in one of the world's most northerly and sparsely inhabited countries might not initially strike industry observers as noteworthy. Yet both established network carrier Icelandair and upstart ultra-LCC WOW Air are both seriously affected by the inability to register new aircraft, as is crucial lease operator Air Atlanta Icelandic.
RGN is given to understand that some affected aircraft have been initially signed on to the Icelandic register, but that key paperwork is not being completed during the strike, meaning that aircraft are not able to operate as intended.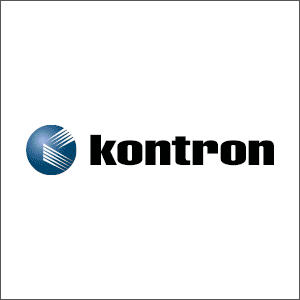 "The strike can have grave effects on the functioning of WOW Air and future plans of the company," WOW spokesperson Svanhvít Friðriksdóttir is quoted as saying (translated from the Icelandic outlet Vísir, with thanks to Icelandic aviation observer Bergsveinn Norðdahl for translation assistance).
Vísir quotes Mechanics Association of Iceland spokesperson Birkir Halldorsson as stating that following the commencement of the strike on 11 January there has been only one meeting on 19 January, characterised by Birkir as "short and ineffective".
A burst of expansion within the Icelandic aviation sector is already looking to be curtailed by the strike.
Current darling of the ULCC world WOW Air has at a minimum its three Airbus A330-300 aircraft that are expected to be registered this year, with which the airline intends to start services to Los Angeles and San Francisco — a coup over Icelandair's 757 fleet, which ranges as far southwest as Denver. RGN understands that WOW has two further aircraft in addition to the A330-300s that it intends to register this year. Could this be at least part of the reason why the airline is reported in Irish media as considering a Dublin base and Irish Air Operator's Certificate?
Icelandair spokesperson Guðjón Arngrímsson is quoted stating that the airline's expansion has not yet been affected. However, with two Boeing 767-300ER aircraft intended to supply a good deal of additional capacity on longhaul, together with Bombardier Q400 turboprop aircraft planned for northern European expansion, including Aberdeen, under its Air Iceland subsidiary — though with questionable #PaxEx — it remains to be seen whether delays will affect Icelandair's operations.
The airline has filed plans to operate the 767 fleet to cities including London, New York, Amsterdam, Toronto, Boston, Minneapolis and Chicago, with initial 767 flights in just over three months' time.
Air Atlanta Icelandic, also affected by the strike, is a significant charter and lease operator, notably in the Middle East where it operates a large part of the pilgrimage hajj and umrah operations for Saudia.
Even Iron Maiden is rumoured to be hit, with Air Atlanta Icelandic Boeing 747-400 aircraft recently retired by Air France, one of which was intended to service the rock band's latest tour (with pilot and lead vocalist Bruce Dickinson in the cockpit), unable to be fully signed onto the registry.
After working without a contract since 1989, it would seem that the Mechanics Association of Iceland has a reasonable point in requesting a set of agreed terms. The global aviation industry will be hoping that the country's regulator — more significant than its population of just over 300,000 might suggest — resolves the issue swiftly.