Commercial aviation is working had to convince travelers that less is more. Hawaiian Airlines is the latest to make such a declaration, claiming that passengers find its new, slimline seats on the Boeing 717 fleet to be more comfortable than the prior generation, despite the new seats reducing measured pitch and adding rows to the cabin.
During the company's recent investor briefing Avi Mannis, SVP-marketing, indicated a 13% improvement in the "cabin comfort and cleanliness" on post-flight surveys from passengers flying in retrofit aircraft.
During the same briefing Mannis also offered insight into the carrier's plans for the interior fitting on its Airbus A321neo orders. Most notable was the plan for a streaming/BYOD entertainment system on board. While speaking to many of the benefits it offers the airline – it "eliminates the issues of obsolescence" and significantly reduces weight on board the aircraft – Mannis suggested that such an approach is very much in line with customer preference on the west coast to Hawaii flights the fleet will serve.
When we look at our guest population we're seeing a strongly evolving preference to view content on their own devices.
This decision also parallels plans for the new lie-flat business class seats on the A330s where tablet holders will be installed rather that new in-seat screens.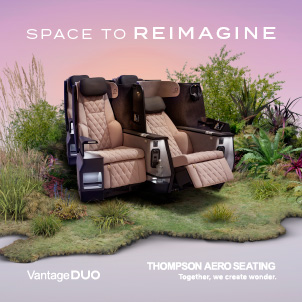 For the skeptics who doubt that passengers could possibly feel that the more dense seating receives better passenger satisfaction scores there is other, corroborating evidence to consider. JetBlue is "densifying" its A320 fleet starting in 2016, adding 15 seats to each plane and removing one inch of pitch from the seats (it retains an US industry leading 33″ pitch, however). Those same seats are currently installed on the carrier's A321 fleet in the Core product and, just like Hawaiian, JetBlue reports higher customer satisfaction scores with the new, more dense layout.
Much of this can be attributed to the newer product being, well, new. It is cleaner and less likely to have a broken tray table, literature pocket or other features. With JetBlue it also includes a larger in-seat TV screen and broader choice of content. Passengers are still more satisfied with less space, as long as it remains cleaner or they are better distracted.
And, at the same time, Hawaiian is committed to offering more space, too, for those willing to pay a little extra. The A321neo configuration will see 26% of the economy seats in the carrier's Extra Comfort section. With extra pitch, a power outlet and priority boarding passengers are willing to buy the "extra" to the tune of an 80% paid load factor on flights between the mainland and the islands according to the company.
It seems we may not have yet found the bottom when it comes to squeezing more passengers in to aircraft. And some travelers appear to be okay with that trend, at least according to airlines.