Good news for the passenger experience: American Airlines is to be the first US airline to introduce a proper premium economy product, with a new international recliner product for the longhaul fleet to arrive with the airline's first Boeing 787-9 Dreamliner, "which is expected to enter service in late 2016." American Airlines confirmed to Runway Girl Network that B/E Aerospace is the manufacturer of its new premium economy seats.
Hedging about Dreamliner delivery dates aside, AA will offer a full four-and-a-half classes of service on board its 777-300ER (first, business, premium economy, extra legroom economy seating called Main Cabin Extra and the regular Main Cabin economy seats). Its 777-200ER, 787-8, A330 and A350 aircraft will either arrive with the product from the factory or be retrofitted within a relatively slow three years into a 3.5 class layout, without first class. The airline's Boeing 767-300ER fleet, which is on the way out, will not be refitted.
American joins a growing number of airlines realising that their ultra-narrow economy seats in 3-4-3 Boeing 777 configurations or 3-3-3 layouts on the 787 create too much of what Airbus calls the "comfort canyon" between a very tight economy experience and an increasingly spacious business class. The airline is to be praised for being a first mover among its US competitors — frankly, the US #PaxEx innovator recently has been Delta, not merger-focussed American. 
The seat, though, is very average. American certainly hasn't used the time it gained from being a very late mover in this space to create an innovative hard product product in the premium economy space. This seat couldn't be more average if it tried: 38" inches of pitch, at the bottom of the premium economy charts and four inches below partner JAL's existing seat. The same 2-3-2 premium economy layout that every Dreamliner premium economy section (or LCC business class) has. Legrests for the first row only, with other seats just seeing a fold-down bar from the seat in front (the type that taller passengers, a key part of the market for premium economy, dread since the 'stored' position has a hard surface intersecting mid-shin).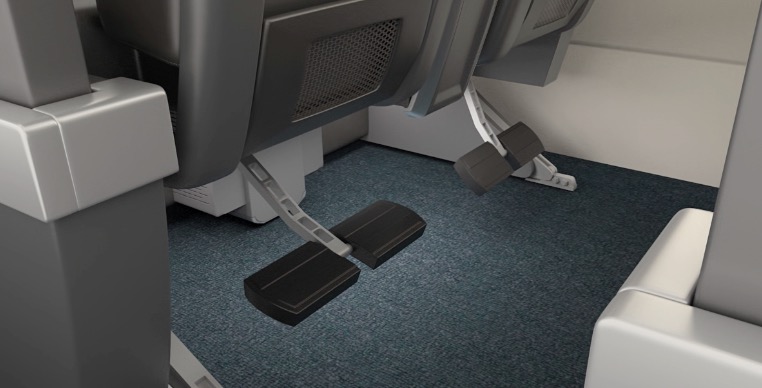 While the promise of noise-reducing (yet notably not noise-cancelling) headsets, an as-yet unspecified amenity kit, priority boarding and an onboard food upgrade are slight pluses, there's nothing innovative about this product.
But more than that, the cabin in the mockups just feels…staid. Grey. Boring. Like a domestic first class cabin on a regional jet from the previous decade. American has missed a trick in introducing a modern looking cabin to take advantage of the Dreamliner lighting's ability to flood the cabin with a great-looking, bang-on-brand atmosphere — or it has done so with the obviously expensively produced faux-VR video CGI it has created to introduce the product.
The overall question is: "it took American that long to come up with just this?"
Runway Girl Network approached American Airlines about the reasons for its selection of B/E Aerospace as a manufacturer, but the airline has not yet responded. Key parts of the seat (notably the switches and unusual movable aisle armrest, which will comply with the US DOT requirement for fifty percent of seats to be accessible) strongly resemble a premium economy product B/E Aerospace was demonstrating on its stand at the Aircraft Interiors Expo in Hamburg earlier this year — which came in a finish significantly more pleasing to the eye than the boring grey AA has chosen.
This is the first time this seat has been chosen for a premium economy cabin, and could well signal an addition to the much-criticised catalogue for the 787. RGN approached Boeing with questions about the catalogue but the airframer has not yet responded.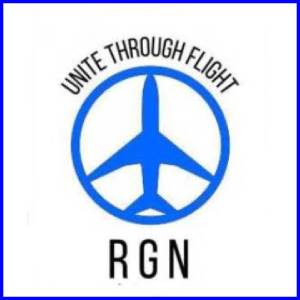 A B/E product in premium economy would seem to suggest that American, which dropped Zodiac Aerospace from its 787-9 fleet after delivery problems with AA's custom 787-8 business class product, will select B/E for its business class cabin for future deliveries. 
American will very much be hoping that B/E is able to certify and produce this premium economy seat on time, even with the long three-year retrofit period. The seatmaker recently caused significant delays to the rollout of Virgin Australia's new business class seats (based on B/E's Super Diamond platform) on two fleet types as the result of what were frankly easily foreseeable head impact certification problems — could the three years be the result of needing to certify and produce this new premium economy product? American Airlines did not respond to RGN's questions about how it has satisfied itself that B/E Aerospace can deliver the seat to schedule.