Having spent the better part of the week wading through inflight entertainment content awesomeness at the APEX Expo in Portand, Oregon, I can tell you with some level of certainty that there are loads of killer titles coming to IFE screens worldwide in the not too distant future. So, rather than focusing on just one film this week I thought I'd flip the script a bit to bring you an overview of these eclectic movies.
Here now, in no particular order, are the titles that got me the most fired up (no pun intended) in the wonderfully progressive city of Portland this week.
Award-Season Contenders
With award season ramping up in Hollywood, a number of potential Oscar-nominees were already generating lots of buzz at APEX, but three of Entertainment in Motion's diverse titles (all of which are available for airline clients in Q1 of 2016) stood out as the most original contenders this fall.
Sicario (USA)
Distributor: Entertainment in Motion
Director: Denis Villeneuve
Writer: Taylor Sheridan
Already something of a minor art-house hit in theaters, this high-stakes drama stars Golden Globe-winner Emily Blunt as a rookie FBI agent who finds herself hopelessly embroiled in the murky war on drugs on both sides of the border. Word on content row was that Sicario is so good that even if Blunt doesn't score her first Oscar nod this year for her role, there should still be plenty of award season love left over for her co-stars Josh Brolin and Oscar-winner Benicio del Toro (Traffic).
Spotlight (USA)
Distributor: Entertainment in Motion
Director: Tom McCarthy
Writer: Tom McCarthy, Josh Singer
The true story of how a trio of scrappy Boston Globe reporters and their editor helped uncover the Catholic Church's pedophile priest sex scandal in 2001, Spotlight stars Oscar nominees Mark Ruffalo, Michael Keaton and Stanley Tucci. Honestly, this one had me at "scrappy reporter", but with Pope mania at an all-time high, Spotlight should prove to be a very potent and timely reminder that it's not always all rosaries and sunshine in the Catholic Church.
Freeheld (USA)
Distributor: Entertainment in Motion
Director: Peter Sollett
Writer: Ron Nyswaner
Looking like a shoe-in for her sixth career nomination after taking home the Best Actress Oscar last year for her searing work in Still Alice is award season veteran Julianne Moore. Playing cancer-stricken New Jersey police lieutenant Laurel Hester, Freeheld details Hester's historic real-life battle to secure pension death benefits for her domestic partner played by Juno's Ellen Page. Also starring Oscar nominees Michael Shannon (Revolutionary Road) and Steve Carrell (Foxcatcher), the fact that the documentary that Freeheld is based on won an Oscar for Best Documentary (Short Subject) in 2007 speaks volumes. Terminal illness + inspiring LGBT message x multiple former nominees = Oscar jackpot. Bring on the little golden men!
Asian Offerings
Also sure to rack up their fair share of award-season kudos are a handful of wonderfully eclectic titles from China and Japan.
Monster Hunt (China)
Distributor: Emphasis Video Entertainment Ltd.
Director: Raman Hui
Writer: Alan Yuen
Any 3D animated fantasy adventure film that can outpace a hard-charging Hollywood sequel like Furious 7 at the mainland box office is cool in my book. The fact that Hunt also features an adorable little green-haired monster baby as its lead and recently became the top grossing film of all time in China is really just gravy. Available in-flight in either Q4 this year or early in Q1 in 2016, the Mandarin-language Hunt looks like the kind of fun, big-hearted hit that truly transcends borders.
Mountains May Depart (China)
Distributor: Encore Inflight Limited
Writer/Director: Jia ZhangKe
Premiering in competition at Cannes in May, this time-hopping family drama from acclaimed Chinese writer/director Zhangke (The World) also recently screened to sold out crowds at the Toronto International Film Festival. Featuring a cast of the finest young talent in the region and a supporting turn from the legendary Sylvia Chang, Mountains is set to premiere in China at the end of the month with an expected Q1 or Q2 2016 release date in-flight.
AN (Japan)
Distributor: Encore Inflight Limited
Writer/Director: Naomi Kawase
A heartfelt comedy/drama about life, love and the magic of sweet, red bean paste-filled dorayakis, AN screened in the Un Certain Regard category (which celebrates young, innovative talent) this year at Cannes. The latest offering from the prolific, multi-talented Kawase – who took home the coveted Camèra d'Or for her first film, Suzaka, in 1997 – the lovingly detailed baking scenes in the trailer alone are likely to cause a run on dorayakis in the galley once the film becomes available inflight in Q1 or Q2 of next year.
Indian/Bollywood Offerings
Also making waves at APEX were a pair of hugely popular Bollywood films, one of which is screening in-flight as we speak.
Bajrangi Bhaijaan (India)
Distributor: Eros International Media Ltd.
Director: Kabir Kahn
Writers: Vijayendra Prasad, Kabir Kahn, Parveez Sheikh, Asad Hussain & Kausar Munir
A box office smash in India – where it holds the record as the only Hindi film to make 100 CR. (roughly $15M) in three days – Bhaijaan is the story of a young mute girl from Pakistan who accidentally crosses the border into India and the man who helps her find her way home. Emotional and surprisingly political for a Bollywood offering, Bhaijaan is continuing to break records in theaters around the globe and is currently playing on select Singapore Airlines flights worldwide.
Bajirao Mastani (India)
Distributor: Eros International Media Ltd.
Director: Sanjay Leela Bhansali
Writers: Sanjay Leela Bhansali & Prakash Kapadia
I watched the epic, action-packed trailer for this film at the show and I think it can best be described as a girl-powered Gladiator meets Crouching Tiger, Hidden Dragon. In other words, one hell of a ride! A gritty, historical epic about the lives and loves of a legendary "woman warrior", Mastani opens in theaters this December with an expected inflight availability date of Q2 or Q3 next year. So, prepare to be dazzled.
LGBT Offerings
And speaking of being dazzled, there were several films with LGBT themes being shopped around at APEX this year as well. And though distributor Shoreline Entertainment didn't have the titles highlighted below set up with airlines at press time, they are both definitely worth a mention here. Especially since they each hail from traditionally conservative Spanish-speaking countries.
Undertow (Peru-Colombia)
Director: Javier Fuentes-León
Writers: Javier Fuentes-León & Julio Rojas
A film fest favorite upon its initial release, Undertow is now available for IFE and it looks to pack a powerful punch. A haunting tale about a bisexual Peruvian fisherman from a small seaside village who is torn between his love for his pregnant wife and his male lover, Undertow took home the World Cinema Audience Award at the 2010 Sundance Film Festival and a GLAAD Award for Outstanding Film – Limited Release in 2011.
Girl Gets Girl (Spain)
Director: Sonia Sebastián
Writers: Christina Pons, Sonia Sebastián & Angel Turlán
Based on the popular Spanish-language web series, Chica Busca Chica, Girl is a frothy LGBT romantic comedy that was produced through a grassroots crowdfunding campaign launched in 2013. The story of one horribly madcap day in the life of a young lesbian returning home to Madrid after losing her dream job and her girlfriend in Miami, Girl also seems determined to tweak rom-com conventions at every turn. And all I can say to that is: Muchas Gracías!
Final Thoughts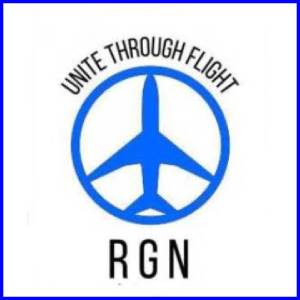 Some of the new cheeky horror titles – like Shoreline's Ninja Cheerleaders and Me and My Mates vs. the Zombie Apocalypse – might be a tougher sell to airlines than the movies above. But the news that Disney is releasing the entire six part Star Wars saga on IFE later in the year had this sci-fi nerd's heart racing into hyperspace.
Seriously, just the thought of watching Star Wars: Episode V – The Empire Strikes Back on an airplane soaring over the Earth at 500 MPH makes me feel like a ten-year old kid all over again.
When you couple all of the other content-related coolness on display in Portland with the prospect of being able to watch Episode V  in-flight, and the fact that the first new Star Wars film in ten years, J.J. Abrams's hugely anticipated Star Wars: The Force Awakens, is due to unfurl in-flight in March of 2016, I must admit I was one very happy Jedi indeed.