What does longhaul business class mean to you? Is it a flat (or nearly flat) bed? Lounge access? Better food and drinks?
The diversification of both hard and soft product, together with the increase in ancillary options in recent years — even in premium cabins — is a benefit for consumers who want to pick and mix their perfect flight, but a headache for travel planners, corporate bookers and anyone trying to make a consistent, rational air travel policy.
A few years ago, before Lufthansa upgraded its angled lie-flat business class seats to fully flat, a travel agent and I had an extensive discussion about whether these increasingly sub-par seats were a reasonable product for business class.
His point: Lufthansa's fares were significantly lower than other airlines in the same market, so for them to be offering a significantly lower passenger experience was acceptable. Sub-par prices for sub-par product, in other words.
My point: that might be a reasonable argument for an upmarket leisure passenger or a small/medium business looking for the maximum bang for their buck, but the corporate travel policies that fill business class don't tend to say "Lufthansa business class is okay, but Singapore Airlines and Cathay Pacific aren't". 
With the rise (and fall? Rise? Plateau? The future is still unclear) of the long-haul low-cost carrier, this problem of comparing like with like gets even fuzzier towards the lower end of the business class offering, where business class on one airline on the same route may be a fully flat bed with direct aisle access and on another a simple recliner.
I recently learned that Lufthansa's new Eurowings subsidiary's long-haul Best product (which is essentially Lufthansa's ZIM premium economy seat at the very front of the plane) will include lounge access. 
That's quite unusual as an inclusion in the base premium economy fare, and actually quite a marked difference from mainline Lufthansa premium economy, where passengers can purchase access to Lufthansa's Business Lounges for €25 in Europe and $35 in the US. As an added point of somewhat confusing difference: Best is how Germanwings/Eurowings brands its Eurobusiness equivalent of Lufthansa's shorthaul business class.
Contrast that with premium economy products sold as business on second-brand LCCs owned by a larger airline group: for instance, long-haul LCC "business class" passengers in Jetstar's 787 aircraft only see lounge access included if they are on the more expensive flexible tickets. Singapore Airlines' LHLCC Scoot's ScootBiz passengers can purchase lounge access departing Singapore only, as part of a package for SGD39 (€24).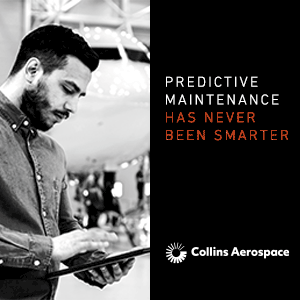 For the longhaul LCCs without a full-service parent, Norwegian recently started offering lounge access at seven airports, including Gatwick, JFK and LAX — where it uses the excellent oneworld lounge. AirAsia X's Premium Flatbed — an angled lie-flat product at the front of the airline's Airbus A330 aircraft — doesn't offer lounge access as part of the pointy end fare, but offers its Red Carpet ground services package, which includes lounge access, from ten airports for a variety of prices (the equivalent of US$12 from Bali and Delhi, or $43 from Singapore).
Many business class travellers count lounge access as a core part of the offering, and that's especially true for a late departure. Where late check-out of a hotel isn't possible, if you have to pack up from where you're staying at 11am and your flight isn't until 6 or 10pm, it's a real benefit to be able to sit comfortably, get some work done with wifi and grab a convenient drink and bite to eat.
If that perk ends up moving to premium economy at least part of the rationale for flying business moves to premium economy too.