So long, American Airlines' unique forwards-backwards herringbone seat, we hardly knew ye. The often fractious relationship between airline management and its longstanding seatmaker over a business class seat seems to have reached a bitter end, with a tender for a replacement now underway, as RGN reported.
The history between Zodiac and the people in charge of American Airlines is long. US Airways, AA Chairman and CEO Doug Parker's former airline, was the first to select Zodiac's outward facing herringbone Cirrus seat — the Cathay Pacific version of which is now on the American 777-300ER, and a significantly updated version of which is the herringbone forwards-backwards seat.
The reception among business class habitués to the custom AA seat has been lukewarm, however, with concerns raised about the bed length, shoulder width, and a lack of storage.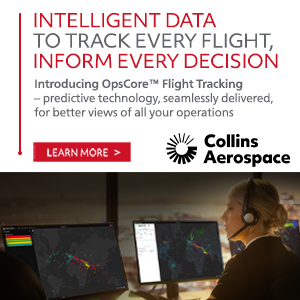 Forward-backwards works well in terms of efficiency — just see British Airways' Club World product, produced by Zodiac's competitor B/E Aerospace, a 2000-era product that was heavily refreshed in 2006 and lightly updated since — but (as BA has found in its search for a new seat) brings problems of its own.
On balance, American's customised (and patented) seat would now appear to have been an unwise selection. Other airlines have gone down the patent route successfully, but it would seem that the pressures of converting the 777-200 fleet as well as outfitting the new 787 aircraft were too great. And for American, the pressure to replace its increasingly outdated angled lie-flat seats on the 777-200 aircraft is particularly strong.
Looking to the future, American's off-the-shelf options in the herringbone range of fully flat beds with direct aisle access are numerous.
Models currently available at the top end of the market include B/E Aerospace's Super Diamond, Stelia's Comet, and Recaro's CL6710.
Super Diamond would seem to be the smartest choice for American: it's well into production, can be customised in appearance to closely resemble AA's current and future products in finish, and given that B/E also produces BA's forward-backwards seats there may even be scope to replicate the forward-backwards herringbone if American holds enough of the intellectual property.
There are, of course, other products currently under development that have not yet been announced, but it would be surprising if American once more took a chance with an untested product. US Airways' Zodiac Cirrus seat may be relatively uncustomised, but that's rather the least of a number of evils.
With American's widebody fleet moving from three types (Cirrus on the A330s and 777-300ER, the custom seat on the 787 and the 777-200, and Thompson Vantage on the refurbished 767-300ER) setting passenger experience expectations will be more complicated with an additional new product into the mix. And ensuring that increasingly complicated business class seats remain operational at outstations increasingly far from American Airlines' hubs is no mean feat. 
At the end of the day, the move is a big blow to Zodiac, obviously, but American won't be thrilled at needing to operate and maintain multiple subfleets of business class product.
Dropping Zodiac isn't good for anyone — which suggests precisely how untenable American Airlines found its situation. Good luck to the seatmakers looking to be the successor.