"Hello? Hello? Yeah, I'm in the lounge." One of the downsides of the personal electronic device revolution is the scourge of tinny music, video or Skype conversations blaring in public places.
For some reason, it seems like the airport lounge, advertised by airlines and other operators as a haven of peace far from the madding crowds of the main terminal, is particularly subject to thoughtless passengers using their phones or tablets without headphones.
Perhaps it feels worse in a lounge because they otherwise tend to be relatively quiet places.
@thatjohn Was the same for me in the T5 North Lounge two weeks ago. What has this world come to?

— Bernie Leighton (@Powertothethird) June 20, 2015
Perhaps we're inured to hearing one side of a mobile phone conversation, but two sides of a Skype video call (with one booming from tiny PED speakers) still jars. (It'll jar even more once people start travelling with the iPad Pro and its extra speakers.) Perhaps we also bring our largely western perspectives on acceptable behaviour in business settings like lounges with us wherever we travel. Whatever it is, it's clear that passengers have different expectations.
One of the benefits of an increasingly democratised global flying public is that more people from more backgrounds and more cultural norms and mores are travelling than ever before. But people from Wuhan and Wichita and Wolverhampton and Wakayama and Wiesbaden and Ouagadougou come with different preconceptions about what's reasonable behaviour in public (and semi-public) places. 
So it's down to airlines and other lounge operators — oneworld, Star Alliance, SkyTeam, American Express, Plaza Premium, Servisair and so on — to set expectations around the standards of behaviour they want in their lounges.
Of course, nobody wants to see a joyless list of don'ts on the door or a blizzard of signs on every table.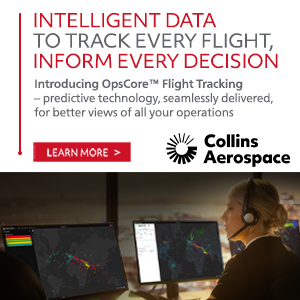 There are brand implications to negatives, for certain. But there are ways to work around that with clever, planned design.
One suggestion for the tinny speakers issue at hand: a small bowl with little packets of complimentary earbuds at the front desk, with the occasional sign reminding guests that they are available.
It's a double win: passengers who have in fact brought their own headphones are dissuaded from non-headphone usage, while passengers who happen to have forgotten them are pleased to be able to avoid buying a pair at airport markup. 
They don't have to be expensive. At airline volume prices, we're looking at under 25 cents per set of earbuds, which could almost certainly be offset (and even turned into a profit centre) by securing advertising from a partner.
A bowl of super-cheapies will do just as well as anything more expensive.
Let's be clear: the principal point is not to give out free earbuds, although it makes a good surprise and delight perk for passengers who might have forgotten theirs. It's to nudge people into pulling their own out of their bag rather than disturbing the rest of the lounge, and for staff to be able to offer passengers who still haven't got the message a positive rather than negative intervention. It's the difference between "Ma'am, may I offer you a complimentary set of headphones?" rather than "Sir, you are disturbing other customers, please turn the sound off".
The travel industry has long made use of Nudge Theory — the flies painted on men's bathroom urinals are reputed to have first made an appearance at Amsterdam Schiphol. Let's see how we can apply it to setting (and meeting) passenger experience expectations.