When it comes to the subject of guilty pleasures, musician Dave Grohl summed up many people's feelings perfectly when he said, as only a founding member of Nirvana could, that "If you f–king like something, like it … that whole guilty pleasure thing is full of f–king shit." And while I'm still reluctant to admit the true depths of my addiction to Lifetime movies and cheesy pop music in mixed company, for the most part, I firmly agree with Mr. Grohl. This guilty pleasure business is for the birds.
So, in the spirit of openness, it's time to finally come clean about my deep, abiding love for big, sweepingly-romantic "chick flicks" about star-crossed lovers. The sadder the story, the better. And when filmmakers raise the stakes by adding a dash of the supernatural (The Lake House) or the element of time travel (Somewhere in Time) or destiny (Cloud Atlas) well, hell, I'm the first in line with a big old box of Kleenex.
Director Lee Toland Kreiger's The Age of Adaline isn't exactly perfect, but the fact that the film is described on Wikipedia as an "epic romance fantasy film" should clue you in to the fact that this movie, quite literally, had me at hello.
Overflowing with honey-hued glamour shots of star Blake Lively's impeccably-tailored period costumes, Adaline harkens back to the golden age of big studio "women's pictures" like Mildred Pierce and Now, Voyager. And while some of the pseudo science at the heart of the film is a bit laughable at times, viewers who buy into Adaline's central conceit – that a young mother in a fatal car accident in 1931 can be brought back to life with a bolt of lightning that stops her from aging for the better part of the 20th century – should fall hard for this shiny bauble of a film. It might not be great art, or even a good bad movie, but, if you're open to the experience, Adaline, like a really juicy inflight novel, has the potential to totally sweep you off your feet.
Beautifully shot in and around Vancouver – standing in for San Francisco – by cinematographer David Lanzenberg (Paper Towns), Adaline has a retro cool vibe that is positively stunning, particularly considering the film's relatively low $25M budget. The production design and costumes here are also beautifully realized and almost fetishistic in their attention to detail. Seriously, the living spaces in this film – particularly Adaline's rambling Chinatown apartment – are like a hipster Pinterest page come vividly to life. Gorgeous stuff.
Equally sumptuous are a trio of killer star turns by Harrison Ford, Kathy Baker and Game of Thrones's Michiel Huisman. And though Oscar-winner Ellen Burstyn is a bit much in her early scenes with Lively, where her attempts to play the young and cheeky daughter to Lively's trapped-in-time mother just come across as weird, Burstyn nonetheless delivers the goods where it counts. And Lively is nothing short of a revelation as Adaline, with old Hollywood star wattage to burn and the acting chops to back it up.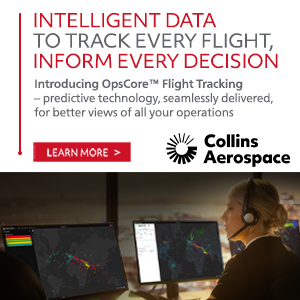 The fact that Adaline held onto the number three spot at the box office last spring for three weekends in a row against massive worldwide hits like Furious 7, Paul Blart: Mall Cop 2 and Avengers: Age of Ultron is testament alone to Lively's huge drawing power as an actress. She may have started her career as the pretty blonde girl in the Sisterhood of the Traveling Pants movies and on TV's Gossip Girl, but, with Adaline fever still running rampant online, from here on out, Lively will best be remembered her game-changing star turn here.
Like I said up front, Adaline probably isn't for everyone and critics who slammed the film for being a weak Benjamin Button rehash probably aren't that far off, but when a movie looks and feels this good going down, who really cares?
Now playing on select Air France, British Airways and Aer Lingus flights worldwide, The Age of Adaline is also available to stream via Amazon Instant Video, Google Plus, VUDU and iTunes.