Lufthansa's business class offering is improving with the introduction of Restaurant Service. Easily a title that could cover little more than fancy food on pretty plates, Restaurant Service is a passenger experience (#paxex) concept centring on food and fully reliant on highly trained flight attendants acting as personal hosts and delivering a tailored restaurant-style service.
Its implementation represents a considerable investment, as Martin Riecken, Lufthansa's director corporate communications Europe explains: "In addition to using video and web-based training explaining the new service in detail, all 18,000 of our flight attendants visited Lufthansa's training centre for instruction focussing on four key topics identified during ground and flight tests: leadership (the interaction between flight attendants and purser), personality/attitude, restaurant style (service training) and process/organization (hands-on training with a focus on the galley).
"We developed a modern learning concept combining web and face-to-face material. The training concept, which includes four workshops, emphasises the personal relationship between passenger and crewmember. Thus, one of the workshops focuses on communication and interaction with guests, including refining the skills required to recognise customer needs and demands, and provide an attentive, personal service."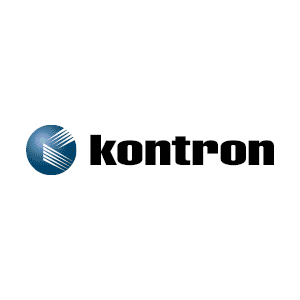 The Restaurant Service experience begins before take-off. Guests are offered an aperitif and Express-Menu option, the latter facilitating a speedy transition to work or sleep. Riecken says that under the new initiative, flight attendants "will orientate themselves even more strongly towards the passenger's wishes in terms of when and at what speed he or she wants to eat, rest or work. Also, passengers are asked if they would like to be woken when breakfast is being served. Flexibility for guests is a substantial aspect of the new service."
Tables will be cleared as soon as a guest has finished a meal, in a departure from standard practice where attendants visit each passenger in sequence, using a trolley to clear away. Meals will be served on a range of new plates and bowls, designed in keeping with Lufthansa's plain radius theme and complementing the crockery and glassware introduced to business class in a revamp two years ago.
Rosenthal and Schönwald have manufactured the crockery specifically for the airline. "In its composition the plate meets all requirements for an exclusive service on board. Besides its appealing design, it enables optimal handling for the flight attendants while serving and in stowage," says Riecken.
Detailed training and extensive planning have combined so that the service is offered without requiring structural modifications in the galley. Further training was scheduled so that attendants could meet the "higher gastronomic competencies" required in presentation and service.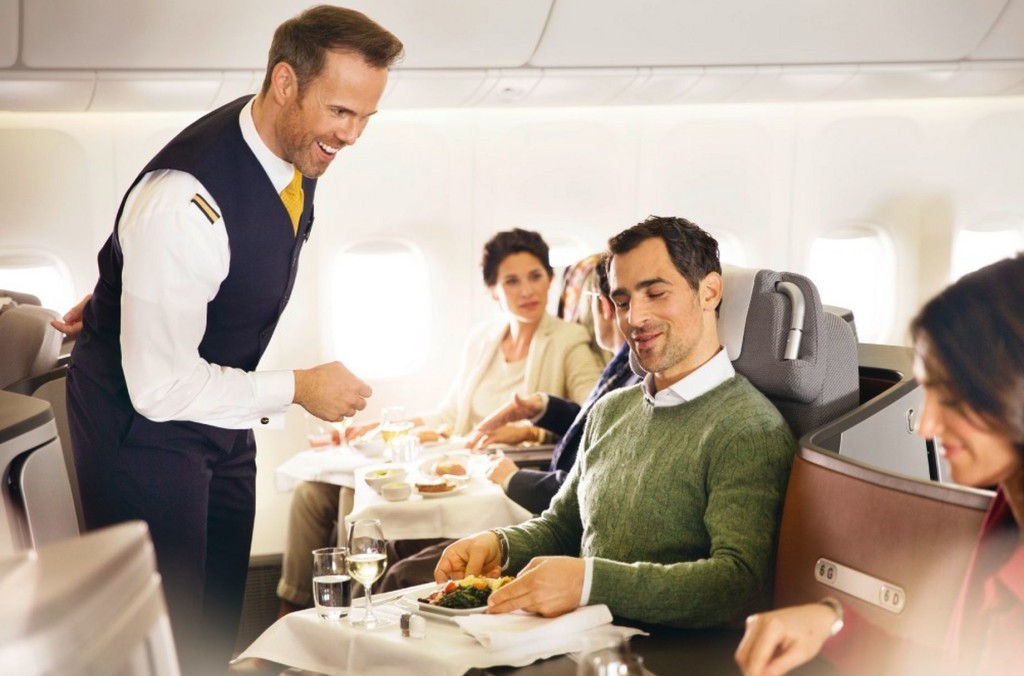 Lufthansa trialled the Restaurant Service concept extensively before announcing its fleet-wide introduction, beginning with the flagship Airbus A380 this month. It will subsequently find its way onto the Boeing 747 and Airbus A340 out of Frankfurt and Munich bound for destinations in Asia, the Pacific region and the Gulf, where Lufthansa wants its new service concept "to reach guests acquainted with the service of Asian airlines".
Trials began in 2014, on more than 40 flights from Frankfurt/Munich to Chicago, Toronto, Shanghai, Mumbai, Miami and Tokyo, on the 747-8, A330, A340-600 and A380. On 1 June the service became available on the daily LH400 schedule to New York and in July tests began on LH462, the daily Miami service.
Martin Riecken reports that regular onboard surveys conducted since July 2014, show that guests "especially appreciate the personal commitment, greeting and care from 'their personal' flight attendant, as well as the restaurant-style service".