How do you maintain your airline's distinctiveness and reputation for service in a crowded, increasingly commoditized business and first class market? For Singapore Airlines, the outstation network of SilverKris lounges is a key part of creating the brand and passenger experience that sets the airline apart.
And that's especially true at Terminal 2, the newest facility at London Heathrow, which is home to no fewer than seven Star Alliance lounges. First off, there's a Lufthansa Business and Senator Lounge pair in the main A gate concourse, which is generally used for European narrowbody flights. Once you pass under the apron to the satellite B concourse (which, somewhat disconcertingly for regular LHR travellers, was initially a temporary part of the now-shuttered Terminal 1) there's an Air Canada Maple Leaf Lounge, a United Club and Global First Lounge, and Singapore Airlines' SilverKris Lounges, both business and first class.
Amid this plethora of lounges, it's fair to say that a savvy traveller would always head for the SQ options over the rest, and the Singapore Airlines service starts with the friendly, engaging lounge attendants.
Inside the business lounge, the space compromises made to fit the first class lounge in as well are fairly apparent: there's a long, slightly dismal beige wall that leads first past the food and beverage section and then past the dining area to reach the spacious, open and light main lounge. The progression of these spaces would seem to be something that Singapore Airlines could look at improving: clever lighting, bright colours, eye-catching art or even something more unusual like wall planters would turn this space from humdrum to great.
Drinks are upmarket in both lounges, with decent Champagne on offer in both business and first. Laurent-Perrier's NV Brut is the first class lounge bottle, a Category 3 bottle that's a solid choice, although a good category below what SQ offers on board in first. In Heathrow lounge terms, though, a prestige cuvée like Laurent-Perrier's Grand Siècle would be truly remarkable these days, so perhaps an intermediate cuvée like Lanson's Extra Age (in the price range between a regular NV and a prestige cuvée) might give a little extra flair here.
In general, across both lounges, the food and beverage offerings have Singapore quite literally written all over them: in business, not only are Singapore Slings available from the bartender, but there are little pots of frozen Singapore Sling ices alongside other ice cream choices.
Dining in the first class lounge is up to you — there is a selection of upmarket nibbles in a warmer or several bijou little pots of sweet and savoury appetisers to browse buffet style, or an à la carte on-demand service that brought me the best Beef Rendang I've tasted outside southeast Asia.  
But for me as a person travelling alone needing to get some work done, the greatest part of the lounge is Singapore Airlines' brand new multipurpose pod chairs, which come in a soothing set of tans in the business class lounge but a stimulating, cheerful yellow in first.
They're the perfect lounge seat for me, whether I need to sit facing the sizeable table to have a meal, work on my laptop or a mixture of both.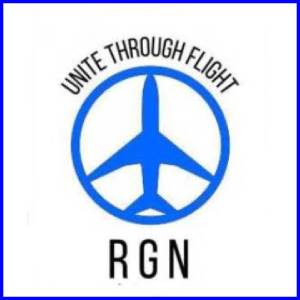 More traditional armchair and sofa seating styles are available, of course, including a rather fetching high-backed armchair that I can confirm is a colossal selfie-magnet.
There's also a classy and elegant dining area if you prefer to eat like a grownup. Towards the back of the lounge, semi-private rooms with relaxing recliners offer the chance for a quiet catnap before boarding your A380 or 777 to fly off to tropical Singapore.
The hallmark of a good lounge is that it sets the stage for that journey. The hallmark of a really good lounge — like both Singapore Airlines' in London — is that you start to feel like you're already there.
Singapore Airlines invited John Walton into the first class lounge on a flight where he otherwise would not have had access, but as ever all opinions are his own.