US ultra-low-cost carrier Frontier is joining Spirit and Allegiant in nixing toll-free telephone numbers, raising questions about whether it's fair to make passengers pay for calling an airline (especially if the reason for that phone call is the airline's fault) and whether those same airlines are now expecting airports to provide free and fast wifi in order to funnel passenger requests into their web channels.
The Frontier news comes from Ben Mutzabaugh in USA Today, who quotes the airline as saying that most passengers use cellphones, which include minutes to non-toll free long-distance numbers. Frontier also tells USA Today that the change will save nearly $2 million a year. An alternative way of looking at it: that $160,000 will be passed more directly to those among the airline's 11,328,389 passengers who need to phone it. 
But in saving 17.6 cents per passenger, is the end of toll-free calling the equivalent of getting rid of a fax number, or telex or is it a real problem for passengers?
For a start, the assumption that everybody has and uses a cellphone feels problematic. To many people, particularly those who do not have regular Internet access, toll free numbers are still crucial to accessing services. Unlimited minutes plans are expensive, and not all passengers have them, particularly people who live in areas with poor cellular reception and people on lower incomes. In an industry like commercial aviation, which is frequently keen to persuade governments and regulators that it is an essential utility, should all airlines have a free method of contact for customers?
That question is particularly pointed when it comes to issues like schedule changes, irregular operations, cancellations or other travel mishaps. It would be especially galling to receive an email notification from an airline, be unable to effect a change online (if, say, on the road, or otherwise away from a tablet or computer), and have to call — while also having to pay for the privilege.
And there are questions about the extent to which those airlines are also creating expectations that passengers need to be able to take care of themselves in the event of travel disruption, when in many cases the airline has (or should have) a duty of care. If the answer is "rebook yourself online", are those airlines' website up to it? Frontier, for example, doesn't even appear to have have a mobile-optimized website.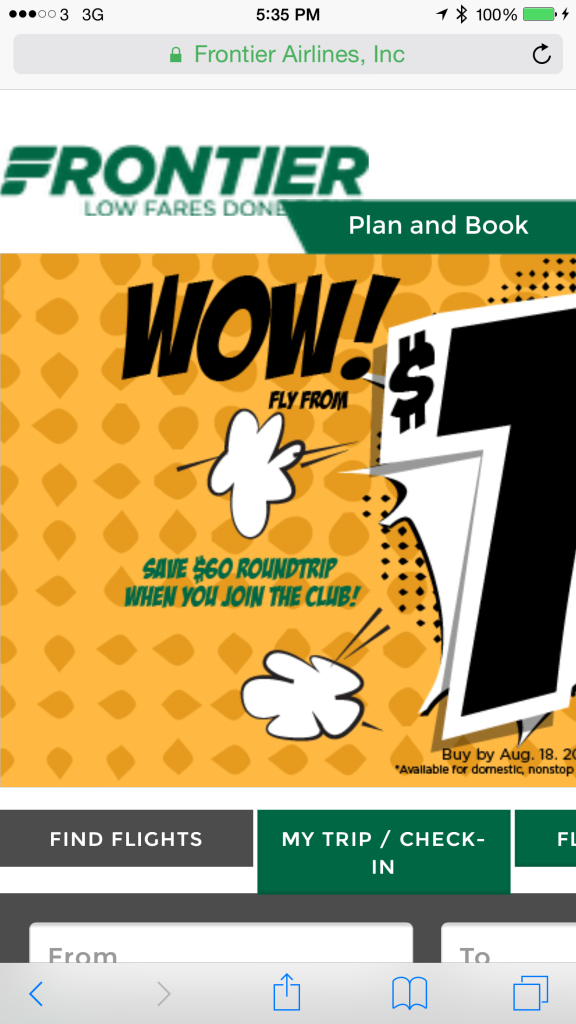 LCCs, which are so keen on low facility charges from airports, and which tend to operate skeleton customer service staff at non-hub airports (and often at hubs), also seem to be imagining that passengers stuck in an airport are able to access free, fast wifi connections in order to rebook. Are the airlines willing to pay in facility fees to take up the strain on airport infrastructure? 
Overseas, international comparisons are tricky because mobile telephone charging works differently in many other countries (in Europe, for example, mobile phone users are charged to make but not receive calls, although contracts tend to include fewer minutes and pay-as-you-go minutes are more expensive).
Yet Ryanair, the LCC everybody loved to hate, has transitioned from its previous stance of insisting on premium rate phone numbers to contact it, and now reserves those only for passengers who do not use the website to book. Changing flights or contacting the airline during flight disruption now uses a local rate number, which is significantly cheaper, included in many landline packages and in mobile phone minutes.
This would seem to be an admirable model for US LCCs: charge for bookings and anything that is the result of the passenger's actions (changes, adding ancillary options, and so on), but offer a toll-free number for rebooking or other assistance that is required by the airline.
Who would have thought Ryanair's customer service model was one to emulate?