Films about the perils of artificial intelligence (A.I.) gaining consciousness and "going rogue" have been a sci-fi movie staple since the False Maria "Maschinenmensch" (German for "machine-human") first sprang to life amidst a flurry of pulsing, electromagnetic light in Fritz Lang's silent masterpiece Metropolis. And though most Hollywood blockbusters tend to paint the inevitable face-off between man and machine in vivid, jingoistic shades of Terminator series black and white, there are a handful of more nuanced A.I. films – 2001: A Space Odyssey, Blade Runner, Her, and Stephen Spielberg's A.I. Artificial Intelligence – that venture boldly into the heady shades of grey the topic demands. Writer-director Alex Garland's trippy, mind-expanding Ex Machina is the latest such A.I. film to enter the fray, and like the best of the genre, it has complex, bone-deep shades of grey everywhere you look. Literally.
Taking place almost entirely in the sleek, monochromatic home of search engine billionaire/wunderkind programmer Oscar Isaac (Inside Llewelyn Davis, A Most Violent Year) Machina sets you on edge from the get-go with its crisp grey color palette and sterile, utilitarian furnishings. Hell, even the wine glasses and flatware Isaac uses are strangely off-putting. But the real shocker for Isaac's incoming houseguest/employee Domhnall Gleeson (About Time, Harry Potter and the Deathly Hallows Parts I and II) who has "won" a week with the reclusive Isaac in a supposedly random drawing at the office, has nothing to do with the table settings. For unbeknownst to Gleeson and the rest of the outside world, here in his futuristic, Dr. Frankenstein-ian lair, Isaac has created Ava, the world's first fully articulated humanoid.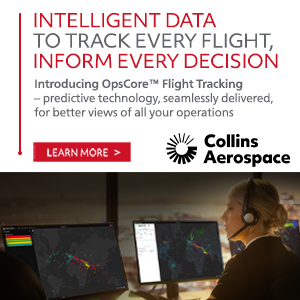 Masterfully played by the luminous Swedish actress Alicia Vikander (A Royal Affair, Seventh Son), whose otherworldly beauty adds to the creepiness factor immeasurably, Ava is immediately set up to be someone to trust or not trust at one's own peril. And though Gleeson and Isaac's spirited discussions about the moral and ethical impact of playing techie God, the giver of self-aware cyber life, are fascinating, the real meat of the story is the blossoming romance between Gleeson and Vikander.
We learn from Isaac's disturbingly detailed description that Ava has the ability to make love and enjoy it, but can she actually feel love for someone? And if so, would she even want to? It's big, juicy questions like these that give Machina it's depth and higher than average re-watchability factor and also what makes it perfect for long haul flights where you can watch, re-watch and analyze every scene as many times as you like.
Making his directorial debut with Machina after a celebrated career as a screenwriter and frequent collaborator with Oscar-winning Slumdog Millionaire helmer Danny Boyle, Garland has spent the last decade penning cool, genre-defying films like 28 Days Later, Sunshine, The Beach and Never Let Me Go and here again, Garland sets audience expectations on their ear. Slick, sexy and often downright stunning in its complexity, Ex Machina is, like the fresh-faced Ava, truly one of a kind.
Playing throughout the month on select Aer Lingus, British Airways, Emirates and United flights worldwide, Ex Machina is also available via streaming on Amazon Instant Video, Google Play, VUDU and iTunes.