Aer Lingus is returning to the premium market on select European flights with a new Aer Space shorthaul product, but the Irish carrier's new premium middle-seat-free Eurobusiness isn't a full business class.
While the seating is standard — regular economy seats in a six-across row yet only selling the window and aisle seats, plus lounge access, extra luggage, more flexible fares, snacks included — the ticketing is an economy product with buy-your-way-up ancillaries. It's a similar model to European LCCs, including Aer Lingus' new IAG stablemate Vueling (which offers Excellence fares) and Lufthansa's Germanwings/Eurowings (which has Best fares).
The pricing model is a plus for corporate travellers flying within Europe, who are often restricted to economy fares, yet may stick in the craw of connecting business class passengers if the European leg of their journey earns points and status at an economy rate. Details like this are not yet listed on the inflight experience section of the airline's website.
Aer Lingus had been tipped for a return to shorthaul business class following its acquisition by IAG and the refit of its longhaul Airbus A330 fleet with top-flight Thompson Vantage XL business seats. Ironically enough, the airline withdrew its previous Eurobusiness shorthaul product a decade ago, when its CEO was Willie Walsh — who now, of course, leads parent group IAG.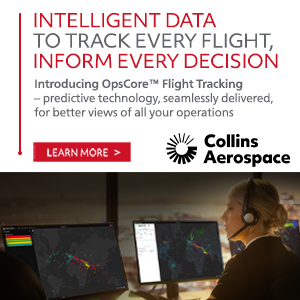 With so much of Aer Lingus' operation relying on its connections over small, friendly (and US-precleared) Dublin Airport, it's surprising that it took the airline so long to create a premium shorthaul product.
The airline's network has always been a pull, going from a business class bed on a transatlantic flight that arrives before the crack of dawn to a very tight economy class seat on one of the airline's narrowbodies.
Aer Lingus operates a mainline fleet of Airbus A320 family aircraft on its European connections. According to fleet monitoring website Airfleets, the airline has 31 A320s, four shorter A319s and eight stretched A321s. Its Stobart Airways-operated Aer Lingus Regional operation, formerly known as Aer Arann, operates over a dozen ATR turboprops for Aer Lingus, restricted to Irish, UK and one route into France (Rennes, in Brittany) from Cork and Dublin. It is not yet confirmed whether these aircraft, outfitted in a 2-2 configuration, will offer an Aer Space product with one of the two seats in each pair empty.
The move to the Aer Space product is "aimed at consolidating leadership in key Euro cities and markets", according to the airline, and that will be particularly true in the UK market, where British Airways and oneworld passengers outside London often call the country's largest carrier "London Airways" because of its operations that are almost entirely in the capital. Aer Lingus (and Stobart Air) reaches around two dozen UK cities from Dublin, a significantly higher percentage than BA and a key reason for the airline's acquisition by BA's and Iberia's parent company IAG.
At the end of the day, Aer Space might not be business, but as the airline says in its latest ad tagline, it is smart.