Dutch airline KLM has a new set of renderings for its next-generation business class, based on the Zodiac Cirrus outward-facing herringbone seat that is among the most popular in the sky. It's a significant upgrade from the B/E Diamond seat, which is fully flat but does not offer direct aisle access, meaning that window seat passengers must climb over their neighbour in the aisle in order to visit the lavatory — an unpopular requirement nicknamed the "midnight clamber". KLM's decision to upgrade its business class is a significant move for the industry from an airline that has not been at the forefront of hard product in business class for some time.
KLM's seat map with the outward-facing herringbone has been live for some time, but even so this new Cirrus implementation is impressive even at first glance, because it is so on-brand and unmistakably KLM, with the airline's signature blues, clean greys and warm brown accents. No generic implementation this: it's a smart, sensible and attractive product.
Yet interestingly, this latest KLM version of the popular outward-facing herringbone appears to most closely resemble the Cathay Pacific seat, which was the second version of the product and which was customised heavily by the Hong Kong carrier and its design partners, which included James Park and his JPA Design house. American Airlines later licensed the Cathay version for its Boeing 777-300ER business class, but has since adopted a custom yin-yang herringbone product for 777-200 and 787 fleets, while extending the life of its 767-300ER aircraft with the Thompson Vantage staggered seat.
Notably, this new Cirrus includes a cut-out section of the surface that encloses the table, which reduces the likelihood of a passenger banging their knees when turning over during the night. It also includes the triangular storage area underneath the cutout, as well as a swing-out personal locker, which on Cathay's seat includes storage for headphones, personal electronic devices, and a small mirror.
Keeping PEDs stowed safely is important, not least because they and their lithium-ion batteries are then significantly less likely to become caught up in the seat mechanism, which is a fire risk.
Lastly, the signature head-level wraparound shell of the Cathay seat is a big plus for passengers' privacy, although the shape is less pronounced on the KLM version.
Of course, it's less than two years since KLM went full flat, with the B/E Diamond seat introduced on its Boeing 747-400 in late 2013, in a partnership with designer Hella Jongerius. The Cirrus seat implementation continues Jongerius' design language, down to the seatback cheatlines and the textured irregular dots on the side table for glasses.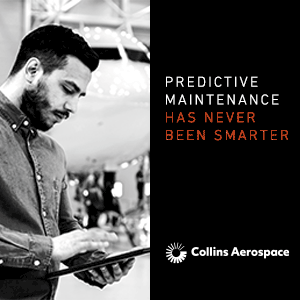 Cirrus brings KLM in line with stablemate Air France, which is well into its own refit programme, replacing its older angled lie-flat seats with a different (and arguably less impressive) implementation of the same seat. 
To have jumped a business class standard on the 787-9 suggests that KLM might have come to the same realisation as a number of other airlines: to compete for premium business class travellers with the Gulf Three and other Asian network carriers, airlines need to ensure that their product is not only fully flat, but also grants direct aisle access.
This is the new gold standard, and airlines that don't have plans to move to direct aisle access risk having increasingly social, mobile and vocal passengers booking away to other carriers who have better seats.