There's a recurring bit about weak tea in director John Madden's The Second Best Exotic Marigold Hotel that, aside from being very funny, is also a fitting analogy for most movie sequels. Take everything that was new and charming the first time around, add hot water and steep. And if you're lucky there might just be enough goodwill left over from the first film to brew a satisfying cup or two more. But if you muck it up, you're left with what Maggie Smith's character wryly refers to as "lukewarm piss".
Luckily for all involved, the second go around at Jaipur's favorite hotel for the "elderly and beautiful" is, despite a few small bumps in the road, just as sunny and delightful as the last visit. I wouldn't say this follow-up to 2011's art-house smash The Best Exotic Marigold Hotel is better than the first film, but, it's no cup of weak Masala Chai either. Especially in it's final third where the film takes on a deeper more poetic tone that should leave fans of the burgeoning indie franchise positively breathless.
Fueled by stellar performances from returning Marigold residents Judi Dench, Maggie Smith, Bill Nighy, Celia Imrie, Penelope Wilton, Tina Desai, Lillete Dubey and Dev Patel, this time around the cast is joined by a pair of American actors of a certain age as well, David Strathairn and Richard Gere. And while the yanks are both great here, the film really comes alive when the UK heavy hitters take to the screen. Especially Dench and Nighy whose chaste romance from the first film blooms ever so slightly to fruition here. And though he has the weakest storyline of the bunch, and spends most of the film worrying about his fledgling hotel empire rather than his impending wedding to his dream girl (played again by the fetching Desai), Patel's star wattage more than makes up for any questionable bits in his storyline. His breezy, onscreen chemistry with Smith, whose character may or may not be gravely ill, doesn't hurt either.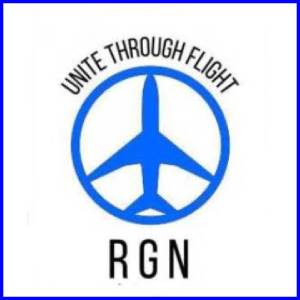 Honestly, it's hard to think of another recent film that has so fully utilized the collective acting talents of this group. I mean, talk about a dream ensemble…I could watch this cast sit in the courtyard eating chilla pancakes all day and never get bored. Amazing!
Equally amazing are the film's gorgeous costumes, production design and cinematography. Shot by Emmy-winning cinematographer Ben Smithard (Cranford, My Week with Marilyn) India has never looked more stunning onscreen.
Filmed primarily in the cities of Jaipur and Udaipur in the western Indian state of Rajasthan, Smithard and his crew capture the glistening lights of the Castle Kanota (dubbed the Viceroy Club in the film) and the vivid rainbow hues of Mumbai's garment district with equal fervor and the effect is dazzling. Simply put, those who have never been to India will surely want to go after watching the film and those that have will be booking a return flight by the second act.
In fact, the Marigold Hotel films have become such huge tourism draws that two of the palaces featured in the original film have joined forces to launch a Best Exotic Jaipur two-day tour of the locations used in the films. Ha! Take that Jurassic World!
Now playing on select Air India, American and Delta flights worldwide, The Second Best Exotic Marigold Hotel is also available via streaming at Google Play, VUDU and Amazon Instant Video.