Air Astana, the Kazakh national carrier, invited me to experience its Boeing 757 longhaul service as part of a media visit recently. The airline intends to build itself into the indispensable airline in Central Asia, with a dual hub "extended home network" strategy covering newly built capital Astana and the previous capital, larger and more vibrant Almaty.
A mixture of new and refitted aircraft give a positive first impression
Air Astana's longhaul fleet is composed of a trio of late model Boeing 767-300ER aircraft delivered straight from the factory as recently as last year, plus five secondhand Boeing 757-200 jets from a variety of previous operators, including LTU, ATA/Omni and China Southern.
On international flights, which are split between the larger economic centre in the old capital Almaty and the new purpose-built capital Astana, these aircraft also operate domestic tags onwards to whichever city was not the initial point of arrival, giving extensive capacity and an impressive passenger experience on these routes.
Regionally, a 13-strong Airbus A320 family fleet is mostly based in larger Almaty, while 9 Embraer E190AR extended-range aircraft are headquartered in smaller but politically more important Astana for effective capital-to-capital flying.
Mood lighting is a signature across Air Astana's fleet, with both the 757 and 767 I flew lit with LEDs in a futuristic blue and purple scheme that complimented the silver-grey leather and fabric of the seats.
The cabin ambience on the 757 in particular, where the secondhand aircraft with their oldschool bins might otherwise seem dated with a fluorescent lighting system, benefited greatly from the LEDs.
Extensive children's packs to keep younger flyers occupied (and their parents happy) include a deeply adorable winged horse backpack with activity books including a multilingual guide to how to behave on board an aircraft. 
Air Astana offers some of the best-outfitted Boeing 767s in the world
On the 767s, business class consists of impeccably clean Thompson Vantage staggered fully flat beds in a 1-2-1 layout with direct aisle access for every passenger.
These are newer Vantage seats, which have several passenger experience improvements over earlier models including space-saving armrests, several stowage pockets and nets, enormous Zodiac RAVE entertainment screens (with a truly excellent range of IFE, including some of the best classical music selections noted in quite some time), AC power and USB sockets.
This was my first time seeing RAVE in the wild, and I was seriously impressed.
Down the back are 18.1" wide economy class seats in a 2-3-2 layout, although the airline quotes these at 30-32" pitch. For a regional operator like Air Astana, new aircraft, top-notch IFE, decent business class and slightly above average economy (owing to the 2-3-2 layout and the wider seats) give a #PaxEx above expectations. It's hard to think of a 767 operator with a better passenger experience overall.
Elderly 757s are spruced up but on the way out
On the 757 fleet, business class is the first angled lie-flat seat to be produced, the fifteen year old J2000 that was initially designed by Virgin Atlantic for its Upper Class three seat generations ago. You'd never know it from its age, though — this is a freshly upholstered and relatively comfortable angled lie-flat with AC power for every passenger and an abundance of legroom.
From the European flight perspective, the seats are fine for the westbound daytime routes but lacking rather in comfort on the short overnights, where undisturbed sleep is important on painful redeyes: departing LHR at 1630 and arriving before 0400 local time in Kazakhstan, it's hard to get enough sleep to not be a total zombie the next day. It's the reverse from and then to Asian destinations.
IFE is a relatively unimpressive (and bulky) iPad, which comes with a massive stand, a significantly reduced selection, and nowhere to put the device during meal services. I'm awaiting clarification from Air Astana on why it did not outfit the J2000 seats (which originally came with seatback IFE in their Virgin Atlantic days) with RAVE seatback screens.
In economy, Air Astana quotes 18.1" wide seats, but this is likely to be an error given the cabin diameter of the 757. (The airline also quotes a range of 16.3-18" for its A320 family aircraft. I'm awaiting answers to a number of passenger experience clarification requests from the airline around seating.)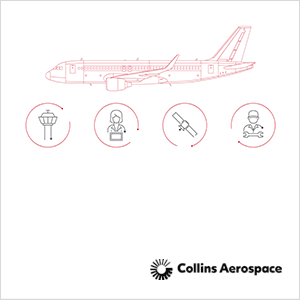 These aircraft are, however, getting elderly, with an average age over 18 years. Despite a clearly impressive cleaning and interiors maintenance effort, and all the moodlighting that could be thrown at them, the blue-water bathrooms, loud cabins, noisy air conditioning, iPad IFE and angled lie-flat seats make for a fairly average passenger experience, although it is comparable to competitors Lufthansa's and KLM's product (given angled lie-flat seats are still offered on widebodies to Frankfurt and Amsterdam, with the fully flat upgrade still ongoing).
Closer to home, Air Astana is decent too
The airline operates an Almaty-based A320 family fleet and an Astana-based E190 fleet for regional flying. Both are outfitted with 36-38" pitch recliners up front and relatively wide seats down the back.
The Airport passenger experience leaves something to be desired except on the international side at Astana, where the waiting areas are spacious and the Air Astana Shanyrak lounge is very impressive. Almaty Airport, however, is tiny, crowded and chaotic, though Air Astana is not to blame here.
Internationally, its partner lounges are spotty, with the excellent Etihad lounge in Heathrow T4 mixed with the missable Star Alliance lounge in CDG T1 and the Servisair lounge in Amsterdam.
Business class soft product punches above its weight
The amenity kit selection on longhaul business flights can only be described as bounteous, with both men's and women's kits chock-full of the usual toothbrush, socks and masks, but also a set of Payot toiletries, mouthwash and a small zipping bag to store them in. Oddly, the gents kit contains no lip balm, which seemed an omission given the dry cabin of the 757s.
Food and beverage provision, too, is solid, although the supply of bubbles ran out within an hour of takeoff on both my flights. (No, I wasn't the only one imbibing.)
Category 2 Taittinger Champagne (although only two bottles are loaded for a 16-person cabin, which seems to be about half as much as is actually required), an elegant Louis Jadot Macon-Villages Chardonnay and a robust Italian Perugini Rosso Sangiovese-dominant red make up the small but well-chosen wine list.
The Kazakhstan-made Snow Queen organic vodka is well worth a snifter or two, but otherwise the drinks are relatively uninspired. Perhaps more can be done when the 757s are replaced by A320 family aircraft, which might be able to offer extra galley storage, although a bit of soft-product clever thinking could easily create a couple of signature cocktail/mocktails (perhaps apple-related, given Kazakhstan is where the fruit originated?).
The food, though, was delicious throughout. A delicious amuse-gueule was presented with spiced almonds alongside the first inflight round of drinks, followed by a starter, soup, main course, and choice of cheese, dessert or both.
Tea and coffee came with a choice of delicious chocolates from a tin, and (on the afternoon flight to Paris) a second service of a warm salmon tart, mini sandwich and a cake hit the spot.
Air Astana has a challenging but interesting future ahead of it
Overall, Air Astana is in a solid place with its passenger experience, given its size, very low cost base and market position.
The question for the airline is how it will maintain CEO Peter Foster's ambition to be an airline of choice for the region as traffic grows and service to its hubs become more attractive for European, Chinese and Gulf carriers — many of which are likely to eclipse Air Astana's current passenger experience within the next decade.
I'll be watching to see how this clever niche airline and its experienced multinational leadership respond.
Up Front was a guest of Air Astana, but all photographs, impressions and analysis are our own.