Air Canada's decision to eliminate the middle seat on its rouge Airbus A319s and offer a true business class seat may seem like either a "me too" or "one-up" competitive response to WestJet's decision to block off middle seats for premium passengers, but each carrier's motivations differ, as reflected in the passenger segment they're targeting with the upcoming product changes.
Last month WestJet unveiled plans to block out the middle seat in the extra legroom Plus section of its Boeing 737 narrowbodies. The airline is outfitting the middle seat with a new tray table – Eurobusiness-style – to give passengers that select its highest fare tier more space. Customers opting to purchase WestJet's Plus fares presently gain a seat pitch of at least 36″, according to Seat Guru.
Shortly after WestJet's announcement, Air Canada made its own declaration, explaining it is stripping out the middle seat on the A319s operated by its leisure airline rouge. Presently, the middle seat is blocked in the premium section of those aircraft, but rouge will remove the middle seat to create a new 2×2 configuration – with a true business class seat – for premium passengers.
Although the moves seem like tit-for-tat between competitors, Air Canada and WestJet have different motivations and goals for their latest product enhancements.
"The issues are different," says long-time industry consultant Robert Mann. "On the rouge side, Air Canada has gotten a lot of pushback on the quality of the product." And some passengers accustomed to mainline feel as like they've been "rouged" by the new low-cost unit.
Air Canada says an important driver in the reconfiguration was to better align the rouge premium offering with Air Canada's mainline business class product.
In WestJet's case, says Mann, it is a combination of the airline aiming to offer a different product and having the load factor to execute its plans without cannibalizing revenue. For the first five months of 2015 WestJet recorded a fairly healthy 80.5% load factor.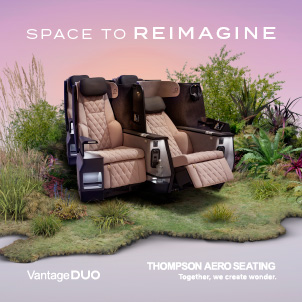 WestJet says its Plus product enhancements will result in prices that are 3% to 9% higher than current Plus fares, but the airline stresses that those fares will remain far below its competitors.
If the take-up rate on the improved product is favourable, WestJet should improve its already rapidly growing ancillary revenue. During the first quarter its top-line ancillary revenue jumped 64% to CAD83 million. Its CAD16.92 ancillary revenue per guest was the airline's highest to date.
Over the last couple of years WestJet has made sweeping changes to its product, including adding a checked bag fee to its lowest tier fare dubbed Econo. The move prompted some customer pushback, but those fees are a key revenue stream. WestJet says the checked luggage fees were one of the primary drivers for the jump in its first quarter ancillary revenues.
Now that WestJet is changing the Plus product to garner a higher revenue premium, will its still-large leisure customer base feel further isolated? Mann suggests that passengers prefer more options overall. And even within the ULCC business model, passengers are willing to pay more for living and work space, he adds.
The leading North American ULCC Spirit Airlines sells its "Big Front Seat" that features more pitch at certain price points for advance purchase and at the time of departure.
WestJet for some time has been attempting to expand its share of corporate travelers, and this latest move could be an avenue to offer business passengers more space to open a laptop and not be crushed, and a bit more privacy to ensure "the whole cabin does not view their power point presentation", says Mann. The airline could also be responding to corporate customers that have stated a preference for more work space and privacy. "It is not an atypical conversation that is had," he adds.
Air Canada, meanwhile, seems unfazed by WestJet's latest moves to cater to the business traveler. Recently CEO Calin Rovinescu highlighted an Ipsos Reid Canadian business traveler survey in which Air Canada was the preferred airline among 83% of the respondents, "despite attempts by our domestic competitors to penetrate the business segments".
Mann believes Canadian travelers heading to warm weather destinations in the winter would be willing to pay for the enhanced rouge premium product. "There is always an unmet need when you don't have a premium product to sell," he concludes.
Whether it ultimately prompts WestJet to respond in kind remains to be seen. The carrier has opted to offer true Premium Economy  – with wider seats – on the Boeing 767-300ERs it acquired to support longer international flights. It believes this Premium Economy product can effectively compete with Air Canada.