It often feels like writing about the experience of flying business in Europe is a broken record: "ow, my knees" in an increasingly tight Eurobusiness seat, all too often pitched the same as economy but with the middle seat free. The soft product on these flights, though, is what really differentiates the decent premium airlines from the cheap and cheerful (or cheap and nasty) low-cost carriers.
And, indeed, Eurobusiness is the product Air France was offering on a recent 2h hop from Paris to Birmingham in the UK. My expectations were therefore for an experience that could charitably be called "workmanlike".
I'd booked in economy because business was around €400 more, so was pleased to discover during web checkin that there was a €36 upgrade offer. Given I had no status with Air France for fast track security, priority emigration and lounge access, nor is there a Priority Pass location in Charles de Gaulle's terminal 2E — plus I had a six hour gap between check-out from my hotel and boarding — I figured the fee was well worth it.
That's especially true since the economy (and indeed business) offering on Air France is a B/E Pinnacle slimline implementation pitched at 30", similar to British Airways' new Club Europe. The ability on a busy flight to do a bit of manspreading into a comfy slouch or sit side-saddle with my knees pointing towards the empty middle seat makes all the difference between a pleasant flight and wondering why I didn't book easyJet. It's not much of a difference, but it is an improvement for this 6'3" (190 cm) flyer.
At the airport, I dropped my suitcase quickly and without a queue at the clearly marked Sky Priority desk, then nipped around the back to hop on the peoplemover to the L gates from which my flight departed. The priority emigration and security worked swiftly (even though I had forgotten to drink the half-bottle of Evian tucked into my carryon's side pouch — oh, the glamour of guzzling half a litre of water in the recombobulation area). The ability to bypass the snaking queues at CDG was a big relief.
The Salon Air France lounge was, as ever, more efficient than luxurious, with big open spaces, an awful lot of the same exposed wood in a faintly 1970s style, yet more than enough room in each of the similarly furnished seating spaces to sit down and spread out.
I'd visited the same lounge before, most recently as a first class passenger departing on Korean Air to Seoul. Then, it had been a little disappointing not to see any first class lounge facility. This time, though, with six hours to kill, I was grateful for the workspace, the rotating food offerings, well-stocked beverage chillers and a range of seating options, including business-type desks with power sockets. The Jacquart 2006 vintage Champagne — a Category 2 bottle, well above standard for a European lounge — was a particularly nice touch, with two very drinkable reds and two equally decent whites. All French, naturellement.
The gate was a brief walk from the lounge, and I was impressed to watch as the priority queue was boarded before the economy line — something that isn't always the case within Europe, even on the premium carriers.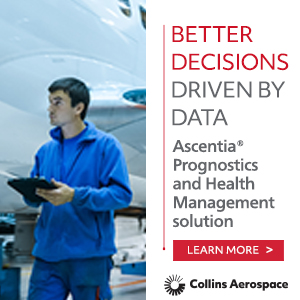 On board, the seats were (as ever) the least impressive part of the experience. 30" slimlines, and that's it — no AC socket, no USB port, no IFE, no wifi. Not even a fold-up middle table. The real problem with a 30" pitch is that it's too small for anyone to really be able to use a laptop, especially if the person in front decides to recline. On the plus side, we were all handed a prepackaged (and deliciously chilled on a hot Paris day) towel.
Once in the air, the chic Air France service was remarkably impressive. For this 6pm departure, a delicious light meal of seafood and marinated vegetables was presented on a Jean-Marie Massaud tray.
The shrimp were succulent and tasty, while the whole baby squids were a real pleasure and the vegetables well-cooked and well-flavoured. A delicious cheese was presented with proper French butter for the bread, and two little petit fours went down a treat — and it was a pleasure to be presented with properly weighted flatware for the meal. The knife and fork really didn't feel like lightweight airline cutlery. Inflight surprise and delight? Absolutely.
I was also persuaded to put a dent in the full-sized bottle of Devaux Champagne, again a Category 2 bottle, which impressed me with both its complexity and that it was served at the proper temperature. Air France's stylish little glasses were a delightful complement.
The crew presented more charm than I'd experienced in a week in Paris, a genial mix of professionalism, efficiency on the short flight and friendliness. My expectations were relatively low for both the lounge and the flight, but despite the unimpressive yet competitive seat Air France managed to exceed them with its soft product.
Addendum: in an intriguing sidebar, Air France told Routehappy Data Research Manager and RGN contributor Jason Rabinowitz that the economy class on these aircraft is just 29" — the same as easyJet — but that business class is 30". Yet when I measured the pitch in my back-of-the-bus economy A320 seat on the outbound leg, it measured 30". In that case, I'm even more pleased with my €36 upgrade, but much less pleased with my initial economy class fare.