American Airlines and Qantas are strengthening their trans-Pacific partnership with new flights on AA from Los Angeles to Sydney and the return of Qantas to the Sydney-San Francisco route. American will launch daily Boeing 777-300ER service between LAX and SYD, which will partly replace a four-weekly Qantas Boeing 747 service on the route.
Qantas, meanwhile, will use those four weekly aircraft rotations and reduce Melbourne-Los Angeles by one weekly flight to provide a six-weekly service from Sydney to San Francisco. A Qantas spokesperson also confirmed to Runway Girl Network that the airline is looking to retime other Boeing 747 flights — which primarily service Asian destinations — in order to increase aircraft utilisation and free up flying hours in order to create enough capacity for the sixth flight.
"We also have a number of alternatives to Boeing 747 aircraft patterning pending slot availability and will update you as soon as we have confirmation," the spokesperson promised.
RGN is given to understand that the aircraft operating the Sydney-SFO flights will be a mixture of Qantas' extended-range 747-400ER fleet and its slightly older 747-400 fleet. The SFO flight won't ordinarily require the range of the -ER version and its extra fuel tanks, and all Qantas' operational 747s now have the same newer interiors with fully flat second-generation business class seats in the nose, upstairs and in the main body of the aircraft, a premium economy cabin, and an upgraded version of economy class down the back.
American joins Qantas, Virgin Australia, Delta and United on the LAX-Sydney nonstop route, while Qantas rejoins United on SYD-SFO, a route that the airline cut in early 2011 as CEO Alan Joyce strove to stem the bleeding in the Red Roo's international division.
In terms of onboard product, American is bringing its A-game to the market, with the flagship 777-300ER offering a first class product, the excellent Cathay Pacific-designed Zodiac Cirrus outward herringbone fully flat bed with direct aisle access in business class, but a below-par 10-abreast economy class cabin.
While American's extra-legroom economy Main Cabin Extra product offers a few inches more legroom, the airline has stated its intention to reduce the space in the 9-abreast economy seating to the same 10-abreast seating in regular economy.
In first class on the LAX run, American's product isn't quite Qantas' Airbus A380 flagship seat — and it's certainly not Qantas' soft product, despite likely using the Qantas Group's Q Catering arm out of Sydney — but it will be a welcome addition in the pointy end, where the only other competition is United's Global First, which has been charitably characterised as a modern business class product with an extra soup course over BusinessFirst.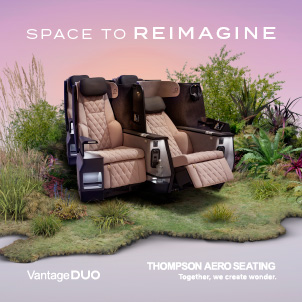 Business class is where the real battle will be. Qantas offers only its second-generation Skybed fully flat bed, which doesn't have direct aisle access on either the A380 or 747. United is operating its three-class 777 with the notably narrow 2-4-2 business class flat beds. Virgin Australia currently has a very middling 2-3-2 business class on its 777-300ER, but is in the process of upgrading to the excellent B/E Aerospace Super Diamond outward-facing herringbone seats, which are the equal of American's hard product. Delta, meanwhile, has its Contour inward-facing herringbone, which is the only current fully flat bed product with direct aisle access on the market. 
In economy, however, American joins the battle with the worst hard product on offer. Its 10-abreast 3-4-3 777 product with 31" of seat pitch is markedly less comfortable than the 31" 3-3-3 Delta and United 777 products pitched the same, let alone the 31" 3-4-3 A380 product from Qantas or the 32" 3-3-3 Virgin Australia 777 seats. Even the relatively unimpressive 31" 3-4-3 Boeing 747 product from Qantas — which drops from seven to three flights a week — is slightly more roomy.
Anyone gazing into the trans-Pacific crystal ball for the next set of routes to be announced should probably be looking towards Auckland. New Zealand — where Qantas also pulled AKL-LAX service as part of its international route contraction — was mentioned multiple times in the press conference. Delta has been long-rumoured to be examining options for LAX-Auckland service, since only Air New Zealand currently flies nonstop from the US, although partner United did intend to fly from Houston in its previous Continental guise.
Yet, in context, the American-Qantas news announced in a press conference on the heels of the IATA AGM in Miami today, was one of the few pieces of real news out of the gathering that wasn't about the US3-ME3 spat over Open Skies. Only one of the questions at the AA-Qantas press conference was directly relevant to the nonstop trans-Pacific market, with the assembled media more interested in how American's codeshare partner (and both airlines' oneworld partner) Qatar Airways would react, as well as the response from Qantas' westbound strategic partner Emirates. 
An extra daily flight for oneworld partners on the trans-Pacific route is huge news for Australia, but on the global scale, most of the global media are already back talking about airport Wi-Fi.