SINGAPORE: The decades-old "Singapore Girl" remains the marketing focus but Singapore Airlines (SIA) is gradually shedding its legacy heritage as it seeks to retain a strong focus on the passenger experience but gain agility to respond to a heightened competitive environment.
Premium traffic has not rebounded from the global financial crisis, LCCs account for 57% of seats within SIA's Southeast Asia backyard, and Gulf carriers have increased flights to Southeast Asia from 20 a day on average in 2008 to 52 in 2015. In comparison, direct flights between Europe and Southeast Asia have grown only from 58 a day in 2008 to 60 in 2015.
After a series of developments through partnerships, equity stakes, and a low-cost platform, the latest manifestation of SIA's strategy is Premium Economy (PY). SIA has studied and rejected PY over the years. Finally moving forward demonstrates evolution. This is seen more symbolically with bright orange detailing.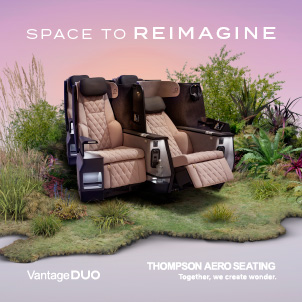 "We wanted to put a slightly younger spin to it. People might perceive the grays and browns to be a little bit too mature," the carrier's SVP products and services, Pee Teck Tan says.
The orange follows the relatively eccentric move from SIA in its last cabin design: a houndstooth-printed pillow in business class. "That was a breakthrough for us…management has always been very conservative," Tan says. "Every time we launch a new product it's an opportunity to experiment."
With PY, SIA sees opportunity to capture economy travellers, on personal or business travel, seeking more comfort. Downgrades from business are less of a concern. SIA is removing economy – not business – seats to make room for PY.
The three class configurations below show no decrease in business class as they move to a four-class configuration with PY. Overall seat count drops 5-7% with the introduction of PY.
| | | | | | | | |
| --- | --- | --- | --- | --- | --- | --- | --- |
| Aircraft | First | Business | PY | Economy | Total | First/Business Share | PY/Economy Share |
| A380 High J 3-Class | 12 | 86 | 0 | 311 | 409 | 24% | 76% |
| A380 High J 4-Class | 12 | 86 | 36 | 245 | 379 (-7.3%) | 26% | 74% |
| A380 Low J 3-Class | 12 | 60 | 0 | 399 | 471 | 15% | 85% |
| A380 Low J 4-Class | 12 | 60 | 36 | 333 | 441 (-6.4%) | 16% | 84% |
| 777-300ER 3-Class | 8 | 42 | 0 | 228 | 278 | 18% | 82% |
| 777-300ER 4-Class | 4 | 48 | 28 | 184 | 264 (-5.0%) | 20% | 80% |
SIA did not say why now was the time to launch PY, which is increasingly common with Cathay and Lufthansa joining longer-running offerings from Air France and British Airways.
Replacing economy seats with fewer PY seats allows SIA to stop competing for the lowest-yielding passengers, which cost-effective Gulf carriers have picked up.
Some industry observers privately balk at the US$80 million investment that will see SIA retrofit PY to 19 A380s (by 31 Mar 2016) and 19 777-300ERs (by 31 Dec 2016) and have it linefit on SIA's first 20 A350s, which will be delivered over 18-20 months from early 2016. Tan says SIA has not awarded tenders for its remaining 50 A350s.
Tan is confident of offering PY only on long-haul aircraft. Connections to/from a regional aircraft may see a class of service downgrade. "Mixed cabin class travel has always been there even without PY," Tan says. "We have Suites on the A380. If they're connecting to a flight to Japan, we may not even have first class. We may have only business class."
Tan points to airlines like Qantas and Qatar planning first class only for their A380s, even though connections are 70% of Qatar's business.
On four-class 777-300ERs, SIA will offer 28 PY seats compared to Cathay's 34. "They have pretty regular upgrades even though the cabin isn't full…they're not drawing the actual yield from the PY segment because the segment isn't so clear for them," Tan opines. "We don't do upgrades unless economy is full."
Zim will produce SIA's PY seat on the A380, 777-300ER and most A350s. SIA's first five to ten A350s will have a seat from Zodiac because Zim's seat was not initially in Airbus' catalogue, according to Zim president Angelika Zimmermann.
SIA's baseline PY Zim seat is the same one Lufthansa is using, but Zimmermann notes "The Singapore Airline seat is equipped with more features…Singapore is really a high-end customer."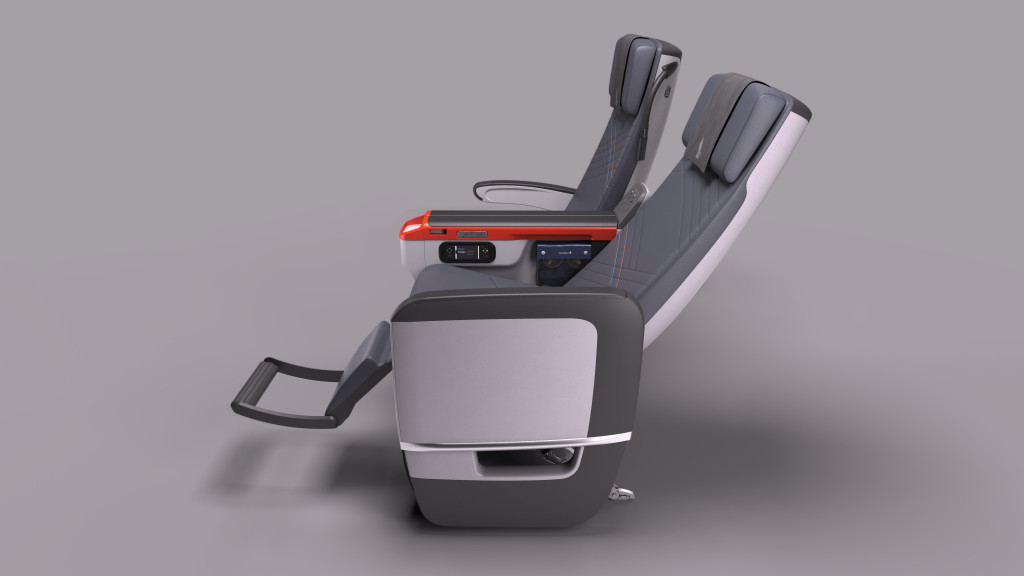 Zimmermann believes Austrian and Swiss will select Zim's PY seat, and Zim has responded to RFPs for Premium Economy seats from British Airways, Cathay Pacific, South African Airways and an unspecified airline in the US – potentially meaning a US carrier will have a dedicated PY cabin.
"It's a self-running business now," Zimmermann jokes of PY. SIA's Tan wants to see more baseline PY seats, noting investment in a bespoke product is "reserved typically for the premium, premium cabins".
This was the first PY project for design firm JPA, whose namesake principal James Park found PY seat models limited owing to smaller production runs than economy seats, and lower manufacturing margins on PY than business/first seats.
To enhance PY over an already generous economy product, JPA selected a leather seat cover. "It projects a quality atmosphere," Park says, conceding the leather vs fabric cover debate "is always a contentious item. There are benefits to both and disadvantages to both."
The PY seat is at most 1.5" wider than economy, so Park drew on classical architecture to have diagonally stitched lines across the seat cover. "By the virtue of the fact they're not simply horizontal or simply vertical…it's drawing you into it… making the seat appear to be more comfortable, more welcoming."
The PY passenger experience sees perks including more luggage allowance, drink and meal choices and an amenity kit. In keeping with the younger approach, the kit will be made out of Tyvek, allowing for colourful prints that will be rotated every quarter. Exterior snaps will allow multiple kits to be assembled together. As a result of the PY amenity kit, SIA expects to shortly announce dedicated amenity kits for business class.
An industry joke is that if there is an optional feature, SIA has it. On its PY seat, which Tan expects to be used for five to six years, did SIA leave anything out? "We did but we can't tell you. It could be in our Mk II," Tan says.
Singapore Airlines Premium Economy v Economy comparison
Premium Economy
Economy
Seat WidthSeat Pitch

Recline

Material

Configuration

38"18.5-19.5"

8"

Leather

2-4-2 (all aircraft)

32"18"

6"

Fabric

3-3-3 (777-300ER)

3-4-3 (A380 main deck)

2-4-2 (A380 upper deck)

IFE ScreenIFE Headset
13.3"Noise-cancelling headsets
10.6-11.1"Regular headsets
Power
2 USBsDedicated powerport
2 USBs (777-300ERs, A350), shared powerport
Additional Seat Accessories
In-seat reading lightCalf-rest and foot-rest

Additional stowage

Cocktail table

Foot-rest
Amenities
PY amenity kitLarger pillow
Y amenity kit
Dining
Champagne, wines3 meal choices and advance order

Choice of bread

Premium dessert

Water bottle

Wines2 or 3 meal choices

Water cup

Check-in and boarding
Priority check-in and boarding
Regular
Baggage
35kg allowancePriority handling
30kg allowance
KrisFlyer
110% of distance traveled

Up to 100%