Lufthansa said today that advance bookings were "practically unaffected" by the 24 March crash of an Airbus A320 operated by its Germanwings unit. However, while its 60-year-old brand and otherwise strong safety record look set to enable it to overcome the disaster and maintain passenger confidence, the German airline's balance sheet and reputation are taking a battering as a result of ongoing pilot strikes.
Germanwings flight 9525, en route to Dusseldorf from Barcelona, crashed into the French Alps in an apparent deliberate act by the co-pilot, killing all 150 people on board. As Lufthansa and the wider aviation community continue to reel from the emotional effects of the tragedy, it became clear from today's first-quarter earnings call that its impact on the balance sheet is much less concerning than the preceding and ongoing industrial relations dispute the airline has been having with its pilots.
While the Germanwings disaster "temporarily influenced advance bookings", its level of impact was "not to the same degree" as that caused by the ongoing pilot strikes, says Lufthansa chief financial officer Simone Menne. Germanwings bookings dipped "for several days after the accident" but advance bookings for Lufthansa Passenger Airlines were "practically unaffected" and the balance sheet was "barely impacted", adds Menne.
Flight cancellations caused by pilot walkouts, on the other hand, cost the Lufthansa Group €42 million ($47 million) in the first quarter. And weaker advance bookings in the following quarters as a consequence of six days of strikes between January and March are expected to result in a further €58 million hit.
But there are early signs of progress in the long-running dispute between the airline's management and the union representing its pilots, following Lufthansa chief executive Carsten Spohr's announcement late last month that he had offered pilots' union Vereinigung Cockpit "overall arbitration of all the open collective wage agreements". As UK-based airline consultant John Strickland puts it, the Germanwings tragedy has "focused minds on both sides", and the hope is that the ongoing dispute can be settled swiftly.
If not, passenger loyalty could wear thin.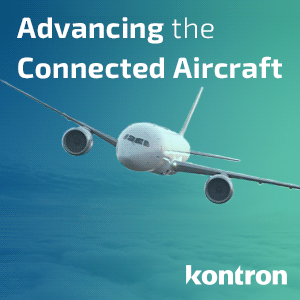 "If there is any sign of staff being unhappy, and services being disrupted, then customers will vote with their feet and choose another airline," says Paul Charles, chief executive at travel PR and marketing consultancy Perowne Charles Communications and former director of communications at Virgin Atlantic. "With strong airline alliances these days, and a wide range of lower-cost budget options, customers do have a choice and will not show loyalty if they can get to their destination on schedule via an alternative."
In order to prevent passengers from turning away, open and clear communications will be imperative as the airline continues to deal with the aftermath of the Germanwings crash and the unrelated industrial relations dispute with its pilots. "Lufthansa is strong enough to rebuild Germanwings and its credibility over the next few months assuming operations return to normal and staff are reassured, too, about the vetting of Lufthansa pilots," says Charles.
The PR consultant praises Lufthansa for its "regular updates" on social media following the crash, pointing out that social media has become "hygiene factor communications following any aviation incident" and urging all airlines "to make sure they are prepared to use these channels to the maximum".
However, he questions the approach taken by the carrier in its early press conferences and believes lessons could be learned. "Lufthansa was initially slow at believing that pilot error may have been the cause of the crash and started off on the back foot with increasingly frustrated journalists," says Charles. "Its press conferences were not well-received by the media due to the CEO and senior leadership team being too defensive, rather than being transparent about the various possibilities.
"I also think there was initially confusion among the media and the public in the early hours after the incident. Lufthansa clearly wanted to use its superior brand to show its credentials but it may well have been better to have the boss of Germanwings as the main spokesperson throughout the post-incident period."
What is clear is that Lufthansa has had a tough time of it lately, and months of intense negotiations lie ahead.
The Lufthansa Group today announced a first-quarter net profit of €425 million, compared to a €252 million net loss in the corresponding quarter of 2014. However, a large chunk of this – €503 million – was a result of the sale of its shares in JetBlue Airways, which happened earlier than anticipated. For the 2015 financial year, Lufthansa continues to expect an adjusted EBIT of at least €1.5 billion, before strike costs, but it said today that "the chances of exceeding the minimum figure mentioned in the forecast have declined".