When it comes to warm, big-hearted comedy-dramas about ordinary, working class people chasing a dream, nobody does it better than the Brits. And while some might argue that this sub-genre of UK comedy – where the humor is infused with healthy doses of real-life issues like unemployment, alcoholism, political strife and small town bigotry – has gone a bit soft since the glory days of The Commitments, Billy Elliot and The Full Monty, director Matthew Warchus' inspiring, LGBT-themed Pride should silence the naysayers for good.
Set during the punishing British Miner's Strike of 1984, Pride is based on the true story of a group of young lesbian and gay activists raising money for – and ultimately finding solidarity with – a crew of beleaguered miners and their families in the small, South Wales mining village of Onllwyn.
Despite their obvious differences, the film cleverly highlights the many things the miners and the gay activists – who call themselves Lesbians & Gays Support the Miners, or LGSM for short – have in common as two of the most oppressed groups in Maggie Thatcher-era England. Though the potential for things to get preachy and a little sanctimonious is lurking around every clever cinematic twist of fate, Warchus and screenwriter Stephen Beresford keep things grounded at all times. That doesn't mean Pride won't tug at your heartstrings (because it totally will, so, try not to "ugly cry" on your seat mate) but rather that the emotion in the film is authentic and above all else, earned.
Key in translating those emotions to the big screen is Pride's stellar cast, which is top-lined by Paddy Considine (In America), Dominic West (The Wire) and newcomer Ben Schnetzer (The Book Thief) as LGSM's charismatic, real-life leader Mark Ashton. Also along for the ride are veteran character actors Bill Nighy (Love, Actually) and Imelda Staunton (Vera Drake) who steal virtually every scene they're in as a pair of spirited village elders. But Pride's real secret weapon is actress Jessica Gunning (Law & Order: UK).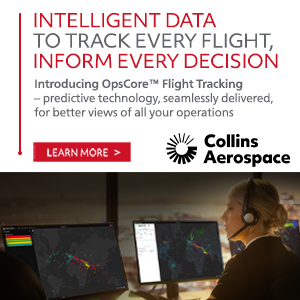 Playing hard-charging young housewife Sian James, Gunning's emergence as a politically-savvy village force to be reckoned with is a joy to watch. Powerful, hilarious and completely accepting of the LGSM members from the get-go, you'll wish you could bottle Gunning's performance and share it with that homophobic cousin on your mom's side. Yes, she's that good. The fact that the real-life Sian James went on to become a Labour Party Politician and Member of Parliament (MP) after the strike only makes Gunning's performance that much more resonant.
And speaking of resonance, the film's use of period music from edgy UK rockers like King, Bronski Beat and the Human League is spot-on as are the killer costumes and mid-80's production design throughout. Fun, uplifting and often powerfully moving, Pride, like it's rousing subject matter, is truly something to celebrate.
Pride is currently playing on select Virgin Atlantic, Air France and American Airlines flights worldwide and is also available to stream on VUDU and Amazon Instant Video.