The airlines may be running out of new ancillary fees they can charge to passengers but that doesn't mean they're giving up on further monetizing their operations. Nearly any surface can be turned into an advertisement and American Airlines is the most recent carrier to go down that path.
The Dallas Convention and Visitors Bureau commissioned digital content specialists Wildlife to craft a marketing experience for the city which is now appearing in-flight on tray tables for select American aircraft.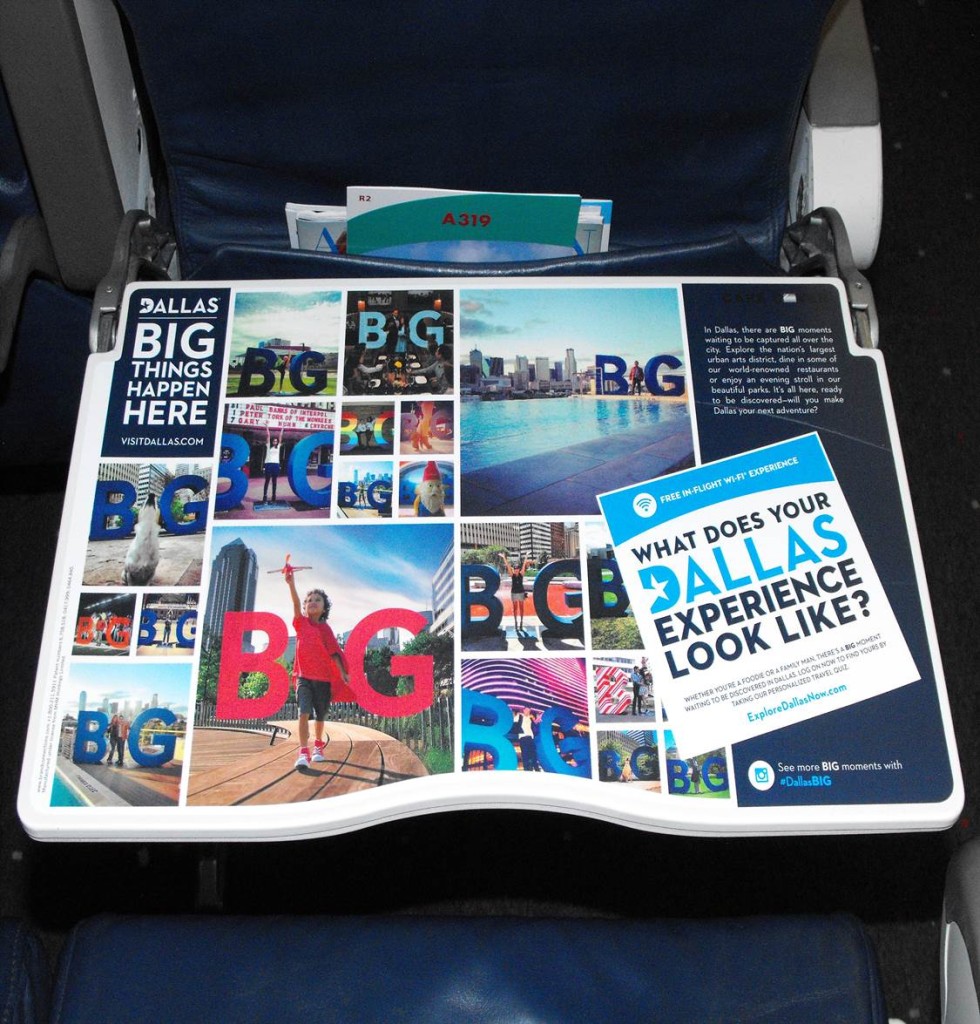 The effort is not limited to just the tray table, however. The ultimate goal is to create an interactive online experience. In partnership with inflight Wi-Fi provider Gogo, there is a free online "quiz" designed to help visitors build a Dallas itinerary. And the tray table ads are marketing for that, in addition to the general Visit Dallas campaign.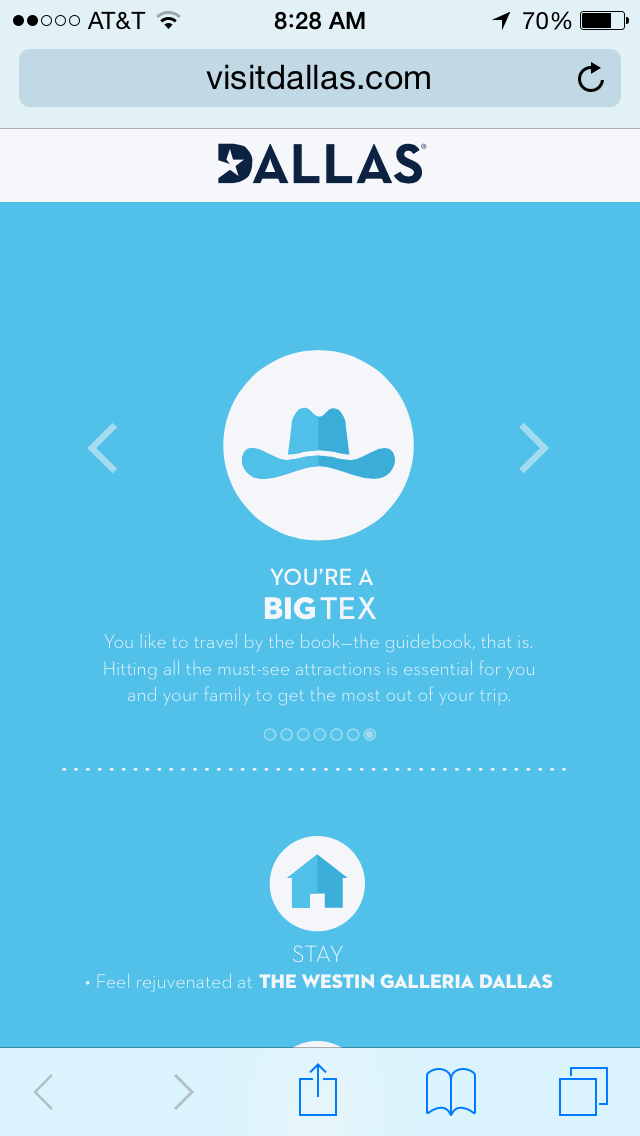 Still, passengers' overall impression may be mixed.
Historically this type of marketing has been restricted to the ultra low-cost carrier (ULCC) segment; it is something the mainline carriers eschewed, and passengers typically associate with a travel experience that's more about just getting there than comfort or style.
This appears to counter American's "Going for Great" campaign, which focuses on things like a modern fleet and redefining the premium inflight experience. Perhaps American is simply furthering the split between the premium and economy travel experience.
This is not the first time such ads have flown in the US market. AirTran and Spirit Airlines have gone in a similar direction in the past. And so did US Airways, which is now part of American Airlines. With a shift towards more sponsored content opportunities (e.g. JetBlue's recent deals to secure sponsorship for its Fly-Fi service) it is not hard to believe that more similar offerings will show up in the future.
Besides, at the end of the day travelers are buying the tickets, even if they claim to dislike the product or the experience.