I describe myself as "mostly British" — after all, with two passports and friends all over the world, if I have any roots whatsoever they're probably in the UK, so I end up flying a lot of British Airways around Europe.
British Airways used to have a field-leading convertible Eurobusiness seat, which winched seats A & C together to squash B, while extending D & F to give even more room on the starboard side.
At around 19-20" effective seat width, and with 34" of legroom, the old Club Europe seat was worn but comfy. Nothing like domestic business in Australia or domestic first in the US in terms of space, but better than the rest.
None of that applies to BA's new Club Europe seat, a B/E Aerospace Pinnacle slimline pitched at just 30" — the same as in economy.
Even Lufthansa's love-'em-or-hate-'em Recaro NEK layout offers 32" pitch in the Eurobusiness section of the plane, and its ultra-slim design gives a chunk more knee-room than Pinnacle. On BA, my 6'3" knees were jammed firmly up against the seat in front, and I had to apologise profusely to one gentleman who wished to recline that I simply had nowhere to move my knees.
Speaking of legroom, my tape measure and I noted that B/E was displaying a differently coloured version of exactly the same seat at AIX, but pitched at 31". That extra inch makes quite a material difference, determining whether passengers must resort to "manspread" or sit daintily side-saddle, or not.
In Eurobusiness mode, the middle seat table is attractive, half finished in faux wood and half with a natty leather trim. Very chic, BA, and quite practical for drinks, nibbles and stowing your phone (although, alas, no in-seat power).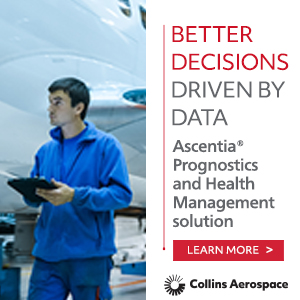 From the operational perspective, the new seat is also easier to configure than the previous model, which required a special winching tool that meant BA generally set up each aircraft before its first flight for its day's flying, leading to an often sparse Club Europe cabin outside peak times.
Yet after quietly quizzing a few BA staff, it seems that the carrier hasn't changed its business processes, despite the ease of the flip-and-fold table. It's set first thing and then not really changed during the day.
On the plus side, BA's decisions do mean that those of us in the know can take the airline up on its offer of a Club upgrade for around £70 — no longer worth it for the space, but between the continually decent meal, a few splits of Heidsieck Monopole Champagne and the extra tier points, still a decent deal.
But compared with the competition, BA has sunk from top of the Eurobusiness field to somewhere in the lower middle rankings. The crux is: what's pricing like? Is direct, non-longhaul-connection Club Europe cheaper than it used to be?
Interestingly, the answer may well be yes — I've been looking at a few routes to and from Heathrow for my summer travel and Club Europe has sometimes been around a 1.75 x multiplier compared with Euro Traveller for a long-lead booking. That's quite a bit less than previous 4-5 x multiplier I'd seen widely.
I'm still crunching numbers, but would be interested to hear from readers (try Twitter: I'm @thatjohn) what their perspectives are on the cost situation.
Yet actually the purpose of Club Europe is not that Brits swan around Europe in the pointy end. It's to provide business class connections over Heathrow, largely transatlantic-to-Europe, where the airline has to offer a business product but clearly doesn't want it to be actually any good.
Slimline seats can be a great benefit to airlines and passengers alike. But chopping 4" off the legroom for a business class product would make waves anywhere — and especially in Europe where that amount makes up nearly 15 percent of the total legroom for Club Europe.