Japan has a decidedly checkered history in the aircraft interiors business. In 2010 Japanese seatmaker Koito Industries' falsification of test data on as many as 150,000 seats in the world fleet came to light. The fiasco, which resulted in FAA and EASA airworthiness directives, had reverberating effects on the industry: myriad aircraft deliveries were delayed; airlines scrambled to find alternative suppliers with the capacity to meet their near-term needs; seats on an estimated 1,000 aircraft had to be shown as being in compliance with regulations; and resources were deployed by airframers to supervise Koito as it sought to meet outstanding deliverables. All Nippon Airways (ANA), a major Koito customer, later sued the firm.
Now Japanese industry is ready to take a stab at repairing its tarnished image, but this time Toyota will handle the manufacturing, and Koito "isn't involved in the project", assures ANA, which has partnered with the automobile giant in developing new economy class seats for its domestic Boeing 767s.
Toyota interiors unit Toyota Boshoku will physically manufacture the new seats at its Toyohashi, Aichi plant, ANA spokesperson Nao Gunji tells RGN. The new seats – which ANA says will be 17.5″ in width, pitched at 31″ and structured "to limit muscle fatigue around the hip and maintain a relaxing posture" with firm pelvic support – are scheduled to be introduced on domestic flights this summer. By fiscal 2016, ANA plans to have installed a total of 1,560 seats across six Boeing 767-300s. The announcement falls hard on the heels of ANA's revelation to RGN that it is working to enhance the passenger experience on domestic flights that compete with high-speed rail.
Though ANA's 767s currently carry Koito seats,Gunji says, "The purpose of this retrofit is to enhance the comfort of our passengers, not to replace the Koito seats specifically." Indeed, the Japanese aviation authorities "have allowed ANA to use the existing Koito seats until 2021", he notes. So the carrier is not under pressure to source another supplier.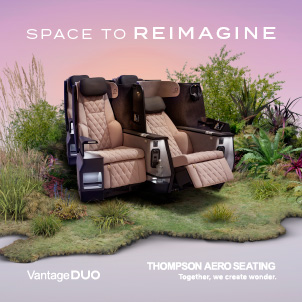 It's hard to say whether airframers and airlines outside of Japan will embrace the Toyota Boshoku product, or if the firm will ultimately seek to secure seat business outside the country.
On the one hand, the Koito scandal is widely considered the most serious deception ever to beset the aircraft interiors sector, and many insiders still scratch their heads over how it could have gone unnoticed – seemingly for several years – by the Japan Civil Aviation Bureau (JCAB). Moreover, when the Koito news hit in 2010, Japanese industry was already grappling with the fallout of a massive car recall by Toyota, which at the time was an affiliate of Koito by way of a reported minority stake. Some talent has since moved from Koito to Toyota Boshoku.
On the other hand, in the face of robust demand – and complaints about a lack of diversity in airframers' catalogs – the need for aircraft seats is great. Boeing and Airbus have not offered Koito seats for years. Asked by RGN if ANA anticipates that Toyota Boshoku will be able to crack into the catalogs to support ANA's aircraft linefits, Gunji says, "That is something Boeing, Airbus and Toyota decide. ANA believes it is desirable for us to have more options to choose from."
Related articles: