"So you've got an idea," leads off Virgin Atlantic's new television spot — and for the airline industry, the 'idea' is using passenger experience as a selling point. 
A full half of the 1:20 advert – set to a soundtrack that's an instrumental cover of Depeche Mode's "Personal Jesus" – showcases Virgin's Upper Class experience for a passenger departing London on one of the airline's new Boeing 787-9 Dreamliners.
What's interesting about the advert is that it plays on the Virgin Atlantic (and other Virgin airlines') glam brand, yet is set in the actual passenger experience — both on board and at the airport — that a real flyer will get.
"Get on a flight. Not that one," Virgin says as a narrow fuselage with Asian peasants carrying chickens is shown (although, while a funny gag, the racial undertones sit rather uncomfortably). "This one."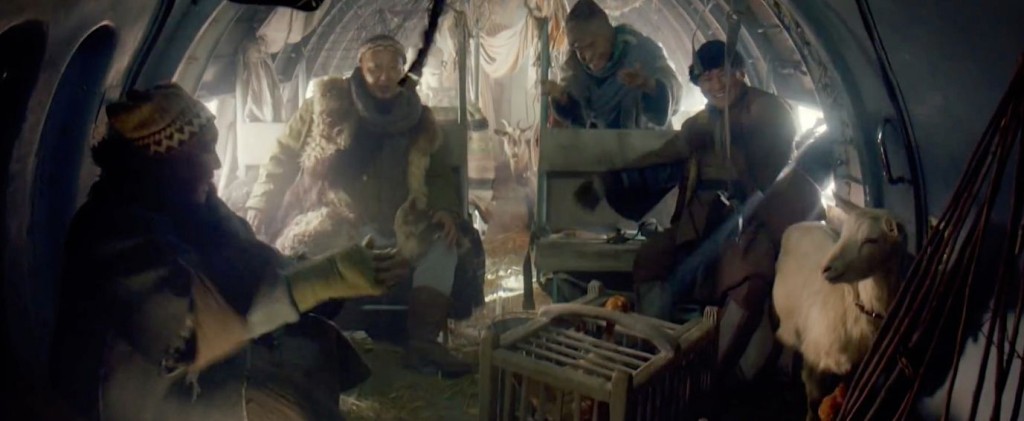 A gleaming 787-9 is shown floating through the sky, looking futuristic and glamorous with the airline's signature red-on-pearl livery.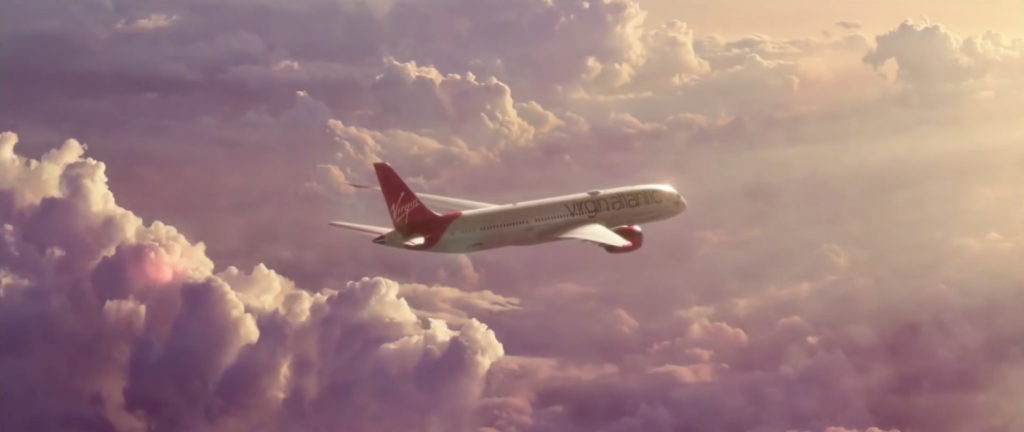 A Virgin Atlantic staffer opens the door at the airline's Upper Class Wing, the best thing about London Heathrow — Virgin trumps even hometown rival British Airways' first class here, with an exclusive curbside check-in, staff with travel paperwork ready, and a private security channel from the Wing.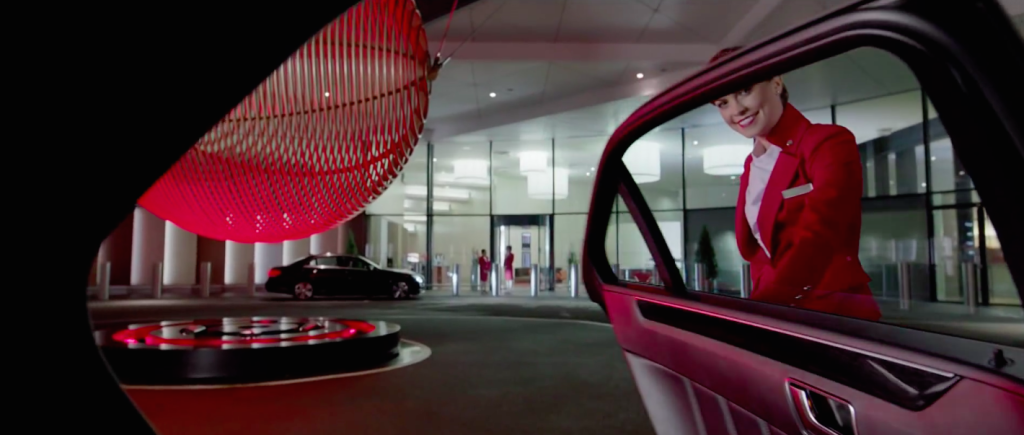 Our passenger strides into the London Heathrow Clubhouse, still the best business class lounge in London Heathrow, if not the world. The advert shows the pool table. A freshly mixed bartender cocktail. A quick wet shave and a haircut. 
When was the last time you saw an airline show the actual experience passengers can expect from their airport services? Other airlines have iconic lounges, but they tend to be for first class passengers. Virgin is unusual in that its halo product is business class.
In-flight, Virgin shows the 787 stand-up bar with a flight attendant mixing a drink. Although airlines like Emirates, Qatar and Etihad have outfitted their Airbus A380 aircraft with bar facilities, they're only on the superjumbo. Meanwhile, every Virgin Atlantic aircraft with Upper Class has a bar, and it's bang on brand.
We then see the passenger asleep in the 787-9's Upper Class Suite fully flat beds with direct aisle access, enjoying a Virgin Atlantic sleeper suit and linen duvet/pillow combination. 
Virgin's advert asks the question "why do we fly?" — for people like this business traveller, the answer is what you get from being able to meet with contacts and clients in person rather than over a video connection.
Yet it's not just the United-style "we'll get you there on our network" ads, which ignore the fact that you'll be getting there on primarily older aircraft where a significant proportion of the fleet has sub-standard product.
The fact that an airline is standing up and putting its passenger experience on the table, arguing that the fringe benefits of flying Upper Class — from the time saved at the Upper Class Wing and Clubhouse, to the chance to relax with a proper cocktail, to getting an undisturbed night's sleep en route — are a reason to choose Virgin Atlantic.
And using real-world passenger experience as a selling point is a reason for airlines to continue to invest in #PaxEx. RGN raises its hat to an airline that seems to have realized that.