Victoria Stennes has spent more than 40 years looking at ways to make air travel a better experience for both passengers and the front line workers they interact with along their journey. According to her, the dispositions of both parties are closely intertwined, as well as being inextricably linked to performance and profit of an airline in general. It's about culture.
"I think my real passion has been around developing and maintaining a healthy, direct and attentive relationship with front line employees because that is reflected in the service they provide to their customers," says Stennes. "I sincerely believe that is important."
Last year, Stennes retired from her position as vice president inflight experience at JetBlue, one of the top passenger rated low-cost carriers in the world. During her ten years with the airline, she developed policies and programs directed at maintaining high levels of customer service throughout rapid growth and expansion. In 2005, two years after her arrival there, JetBlue was named 'Highest in Customer Satisfaction Among Low-Cost Carriers' from J.D. Power and Associates. The airline has gone on to win that honor for another nine years consecutively.
"I'm always proud of the JetBlue work," says Stennes. "I think JetBlue did a lot to really break the mould and say 'you can have a great customer experience and still a competitive fare', but you have to be willing to invest in tools and training … there has to be a willingness to make sure we are creating an environment and culture for people to do their best."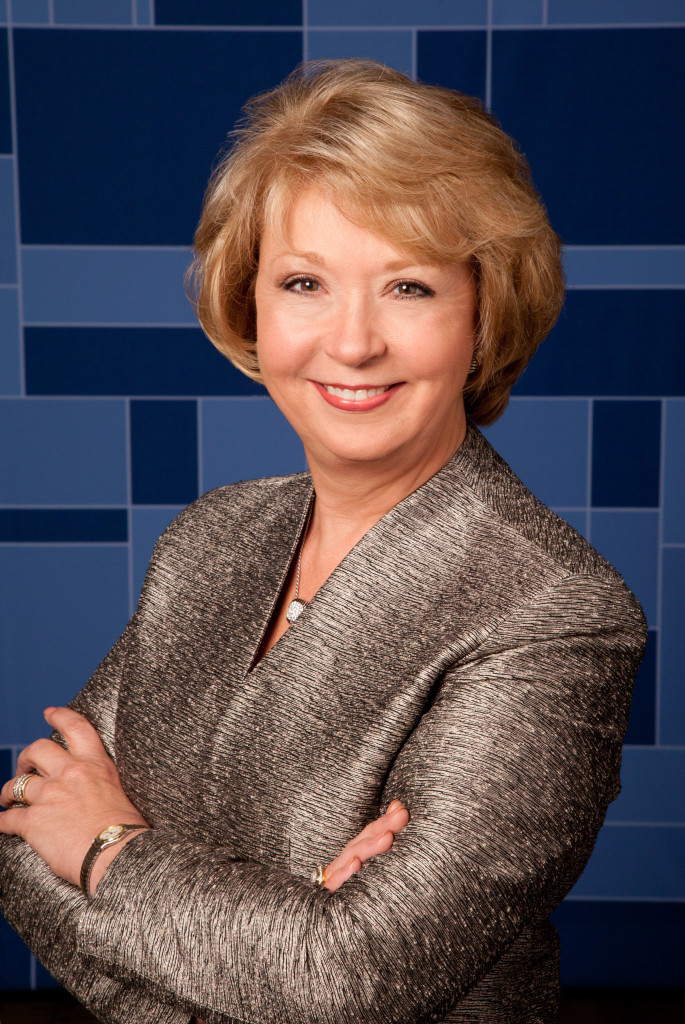 Stennes recalls a time during her 30 years as managing director at Delta, when the airline acquired some operations from a bankrupt Pan Am. Many of the flight attendants that came to Delta through that acquisition were feeling a little dejected, she says. The conditions onboard the Pan Am fleet had deteriorated in the preceding years, preventing them from meeting passenger expectations.
"As we started really digging into the Pan Am operations we found flight attendants doing first class tea services with silver teapots hanging by a hinge. The attendants had been working with shambles of tools and equipment and were missing basics that they needed," she says. "They were spending all their time apologizing to customers, and I think after a while people get battle fatigue from that."
In addition to making sure that airline crews have the tools and training they require, Stennes believes that establishing a culture of communication on the interior can only lead to a healthy display on the surface. Throughout her first few decades in the airline industry, Stennes says it was a little more difficult to collect and analyze metrics relating to customer and employee satisfaction. Only unsolicited feedback was coming through in the form of complaints or compliments filed with the airline or through the Department of Transportation. Today, the airlines have developed highly evolved mechanisms for capturing the voice of the customer and sophisticated measurement tools.
Social Media, she adds, has truly opened the channels in this regard. Airlines that are willing to commit the resources to doing it right, are benefiting by leaps and bound. This applies not only to customer relationships, but to employee relationships as well. A great example of this could be April's US Airways Twitter scandal in which an employee mistakenly tweeted a very inappropriate photo. The airline utilized social media to neutralize the situation by apologizing to the public, outlining procedural changes to prevent future incidents, and perhaps most notably, defending the employee who had made the honest mistake.
"Most of us form our opinions about a company by how they respond when things go bad. So if social media brings me, as an airline, immediate transparency to the problem, I've got a far better shot at not only recovering that situation or that customer, but actually endearing them to me because I've been responsive," she says. "And by the way, think about how much that says internally as well. When you think about social media – it's transparency for the customer and it is also transparency for the employee. It's all part of building that sense of trust."
Although she no longer works directly for an airline, Vicky Stennes continuous to spread her message. Since retiring from JetBlue, she has used real stories from her many years in the business to deliver a presentation called "Culture is Service" in hospitality and retail sectors, the healthcare industry and through other diversified forums. She also acts as a senior consultant at Mulberry Consulting, a firm (which counts Emirates among its clients) specialising in customer experience journey mapping. When she is not busy with those engagements, Stennes continues to support the International Flight Services Association (IFSA) Foundation, which helps exceptional students and current onboard services professionals further their education.
Learn more about the IFSA Scholarship Foundation here.