With one hand on the throttle of her plane, the other on her successful watch company, The Abingdon Co.'s CEO and founder Chelsea "Abingdon" Welch perfectly marries female aviation and feminine design.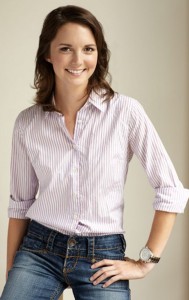 While aviator's watches have existed as long as aviators have, the chronographic needs of the burgeoning women's aviation world were largely unmet until The Abingdon Co. burst on to the fashion and flying scenes with strong, classic design, feminine styling, and passionate attention to detail and functionality. Now that we've seen the elegant lines of Welch's creations, it seems unthinkable that women went without for so long. But isn't that the way with all innovation?
Necessity is, as they say, the mother of invention. Fresh out of college and the Peace Corps, Welch decided to follow a dream that had been gestating since first listening to two pilots give a talk at her high school. Enrolling in flight lessons not only exposed her to the cockpit, but also to the accoutrements. Over dinner, she and her friends expressed their frustration with being unable to find quality women's aviator's watches, a conversation that led to the November 2007 release of the minimalist Amelia and the luxurious Jackie models. Now at the helm of a successful company, Welch still flies regularly, even making time to appear on the Discovery Channel show, "Flying Wild Alaska."
Given the Japanese and Swiss movements, inclusion of capabilities such as Zulu time conversion, and sturdy design, it's evident that Welch takes her chronographs seriously. But more than anything, flying is therapeutic fun for her, an attitude that winks at shoppers perusing The Abingdon Co.'s website. The face is called the "cabin interior," the crystal the "windshield," and the case back the "fuselage." It all comes to you in "TSA approved Abingdon luggage." The whimsy continues in the collection of delicate paper plane inspired pieces rendered in gold.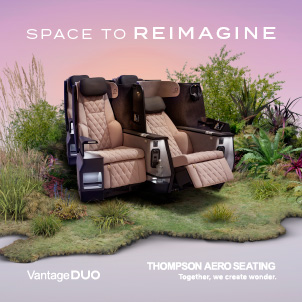 Welch's creativity and passion drives The Abingdon Co., and she gives young women with similar qualities an opportunity to step into the aviation world. The "It's About Time Scholarship" sends a winner to the Women in Aviation Conference in March. Candidates are tested with an open-ended application in which they may submit whatever it is that demonstrates their passion. "Prove it.," the website challenges. Previous submissions have included everything from stickers to videos to a full translation of The Abingdon Co.'s website into Spanish.
The Abingdon Co.'s sponsorship of Air Race Classic competitors and the aerobatic performer Jacquie B further undergirds the company's and CEO's philosophy of supporting women in aviation. With women populating less than 10% of the field, it's critical that those who have found success reach down and help up others breaking into what is still largely a boys' club.
With plans to expand The Abingdon Co.'s collections, Welch's special pairing of whimsy and strength is sure to continue inspiring women breaking into male-dominated fields. As the company declares on its front page, "Ladies, it is time to fly."