Excerpted from the book Hidden Treasures by Harriet Baskas, published by Globe Pequot Press. Copyright © 2013 by Harriet Baskas. Used by permission. Find the book here.
Most people know the story of Orville and Wilbur Wright and their game-changing, twelve-second airplane flight over Kitty Hawk, North Carolina, on the morning of December 17, 1903.
Orville and Wilbur certainly deserve their place in aviation history, but they didn't get there alone. While she didn't directly tinker with the planes or the plans for the planes, for many year's Orville and Wilbur's younger sister, Katharine, served as a sounding board, social secretary, housekeeper, marketing manager, and ambassador for her brothers, making it possible for her notoriously shy brothers to attend to their aviation work full-time.
Although she was sometimes referred to as the "third Wright Brother," Wright's story and her role in the birth and growth of aviation has been generally overlooked. But it is one of those told and celebrated at the International Women's Air & Space Museum in Cleveland, Ohio.
The museum was begun by women pilots and also tells the stories of Amelia Earhart, Bessie Coleman, Harriet Quimby, Jackie Cochran, and many others.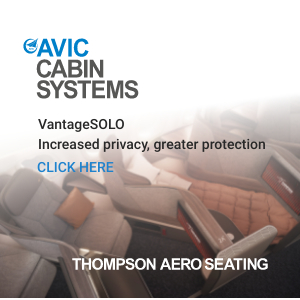 Memorabilia in the Earhart collection includes one of the pilot's flight suits, one of her nurse's uniforms, and more than sixty photographs of Earhart and her family and friends, donated to the museum by the pilot's secretary, Margot DeCarie. The Katharine Wright collection includes many items donated by the Wright family, including embroidered pillow cases, Limoges china, a strand of pearls, and a lace dickey. "We even have postcards that 'Aunt Katharine' sent from Germany when 'the boys' were visiting with Count Zeppelin," says collections manager Cris Takacs.
The museum also has the white dress Katharine Wright wore to accompany her brothers to the White House on June 10, 1909, when they received the Aero Club of America gold award. Included with that dress are the split-crotch knickers, or pantaloons, she likely wore underneath the dress that day.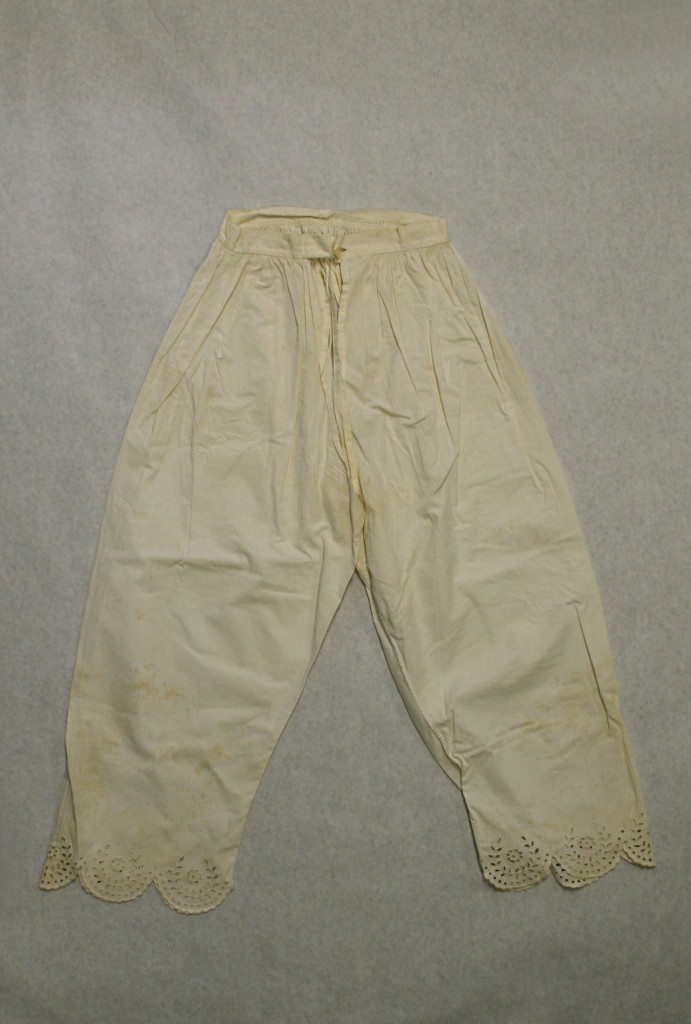 The dress is displayed at the museum, but not the knickers.
"If we were an Edwardian museum or a fashion museum, the knickers would be used in an exhibit," says Takacs. "However, we are a museum honoring the achievements of women in aviation. We have flight suits, dress suits, a wedding dress made from parachutes, and various uniforms on display. But we would not think of putting [Wright's] underwear out on exhibit, since it would be connected with the story of an individual woman."
As far as she knows, Wright's knickers are the only knickers in the museum's collection and Takacs is a bit surprised the family kept them and sent them to the museum. "We have not displayed them, in part because there are still some members of the Wright family around," she says.
International Women's Air & Space Museum
Burke Lakefront Airport
1501 N. Marginal Rd.
Cleveland, OH 44114
(216) 263-1111
www.iwasm.org