Yes, the formal merger process for American Airlines and US Airways is complete. That's good news, of course, but it is also arguably the easiest phase of the whole process. Even with the lawsuit filed by the Department of Justice, getting the papers signed and the financial bits finalized was nothing compared to the impending integration of two very different airlines. And while many decisions were made already there are many more still to come. Among those questions: Which livery will survive?
Why not ask the employees?
Actually that is exactly what the new American Airlines is going to do. A decision on the new livery will not be made by the CEO nor will it be made by the marketing department. The company is putting it to their employees to pick the style they want to fly under in the coming years. In a letter to employees this week CEO Doug Parker explained the situation to employees:
"While I enjoy debating the merits of certain aircraft liveries as much as anyone, I have always believed they are not particularly important to the success of an airline. For our team members who work in, around and on these aircraft day in and day out, it matters a great deal, but I have yet to find a customer who based their purchase decision on the exterior design of the airplane."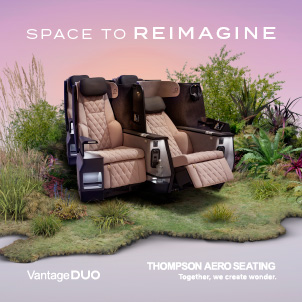 In other words, if it is not a business decision – and Parker absolutely seems to believe it mostly is not – then why not let the employees have a bit of feel-good fun as they get to pick the new paint job.
There is, of course, part of the decision which very much is a business question. There are hundreds of planes which still need to be painted, including the entire US Airways fleet. That is going to have a steep price tag no matter what. But the alternate tail design – the old AA Eagle logo – it a far less expensive option, similar to the globe logo costing United much less to paint on their tails than the tulip option. That dollar amount may only be a footnote to the billions of dollars to be spent on integration efforts, but Parker did allude to the cost issues in the note.
And then there is the part where the new "flag" tail has seen more than a few detractors, self included. I'm not sure that such discussion should matter at all; Parker already acknowledged that it doesn't affect ticket sales.
Speaking with a number of long-time American Airlines employees today I was quite surprised to hear that the sentiment is mostly towards moving forward with the new tail.
Most seem to think that the mix of old and new just doesn't look as good and that moving forward with the New American means moving forward with the new livery overall. I like their reasoning, even if I don't really like the way that tail looks.