Southwest Airlines has started retrofitting some of its Boeing 737 flight decks with new Honeywell avionics after so-called 'Phase 3' display units became the subject of a proposed FAA airworthiness directive.
Several years ago, the Phase 3 displays exhibited susceptibility to radio frequency emissions at radiated power levels during ground testing for Wi-Fi system certification on 737 aircraft. "The only known occurrence was during a developmental test conducted on the ground," stresses Honeywell director, global media and analyst relations Steve Brecken.
Even so, and despite the fact that no Phase 3 displays have ever blanked in-flight due to Wi-Fi interference, the FAA recently proposed requiring 737 and 777 operators with these Phase 3 displays to replace existing units with new modified Phase 3A displays, and install new display unit database software. "We are proposing this AD to prevent loss of flight-critical information displayed to the flight crew during a critical phase of flight, such as an approach or takeoff, which could result in loss of airplane control at an altitude insufficient for recovery, or controlled flight into terrain or obstacles," said the agency in its notice of proposed rulemaking, about which the public comment period ended on 8 November.
Southwest's 737s have a mixture of Phase 2 and Phase 3 displays. "We have begun the process of retrofitting but do not have a timeline for completion," confirms Southwest senior manager public relations Whitney Eichinger.
Due to the sensitivity of the Phase 3 displays, Southwest, American and other operators of 737s and 777s – including international carriers – have been inhibited in their efforts to bring Wi-Fi capabilities to pilots' electronic flight bags. This is because, as a stipulation for receiving supplemental type certification for wireless systems, these operators agreed to prohibit pilots from accessing inflight Wi-Fi in the cockpit, and placarded their cockpits with signs saying as much.
Runway Girl Network understands that placards are still a common sight in these cockpits. And the FAA confirms that some airlines' plans for offering connected EFBs have stalled until the Phase 3A fix is implemented.
Honeywell's Brecken notes, "We worked with Boeing and addressed any concerns in 2012 with new display hardware. We are continuing to discuss this issue with the FAA."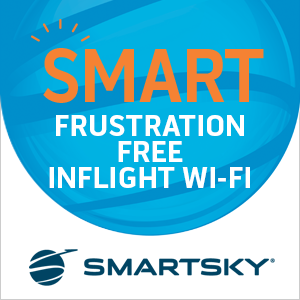 Meanwhile, Southwest Airlines' passengers eagerly await word from the carrier about when they can start using their personal electronic devices (PEDs) gate-to-gate, following the FAA's decision to provide guidelines to carriers for permitting PED use during critical phases of flight. So far, every US major – bar Southwest – has been cleared to permit the use of PEDs during takeoff and landing. Questions have arisen as to why the low-cost giant is trailing other operators in receiving FAA approval.
Southwest says its work to meet the requirements of the proposed AD in no way correlates to its timeline for offering PED use and/or Wi-Fi access gate-to-gate. "We are simply taking the necessary time to prepare and implement any changes safely and consistently across our nearly 700 airplanes, which are made up of at least six different sub-categories of the 737 and 717 in the world's largest fleet of all-Boeing aircraft," says Eichinger.
The airline currently offers satellite-supported inflight connectivity – from 10,000ft – to passengers via its partner Row 44, a unit of Global Eagle. But it has designs on potentially offering Wi-Fi gate-to-gate.
John Guidon, who serves as chief technical officer at Global Eagle, notes, There is no engineering reason that any of the avionics [today] cannot be designed or modified to be totally immune to this equipment." And indeed, EASA today followed the FAA's lead and announced it will publish guidance for extending the use of PEDsduring all phases of flight.
Related links: