Anuvu's plan for launching its first two MicroGEO satellites has moved to the right, with the inflight entertainment and connectivity provider confirming to Runway Girl Network that it is now aiming for a late 2023 launch date versus its prior intention of launching before the end of this summer.
San Francisco-based Astranis is manufacturing the MicroGEO satellites; its first such satellite for Alaskan satellite communications company Pacific Dataport has experienced an anomaly. RGN asked Anuvu if there is any concern that the solar array drive issue impacting the Astranis MicroGEO satellite for Alaska, might also impact Anuvu's MicroGEO satellites post-launch?
"The only impact this has on us is our timeline, which delays the launch of the Anuvu Constellation to late this year or early next year (versus our previous estimate)," says an Anuvu spokeswoman.
"This doesn't change our relationship with Astranis or our how we think about MicroGEO satellites. In fact, it stresses the value of MicroGEOs rapid timelines for design, construction and delivery of satellites, and it reinforces our relationship with Astranis for the openness and transparency they have shown. As a side note: the solar drive components that were the root cause of the [Alaska] Arcturus trouble are not on our two spacecraft." To wit, Astranis co-founder and CEO John Gedmark in a Medium post says Astranis' back-up plan for Alaska is already in play.
Arcturus launched on the same SpaceX Falcon Heavy rocket as the ViaSat-3 Americas GEO satellite, which is grappling with a reflector deployment anomaly.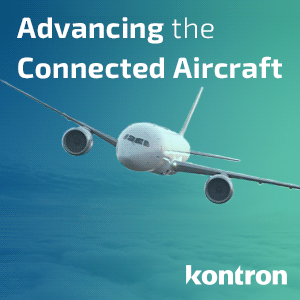 If Anuvu executes on its late 2023 launch plan, it expects the two MicroGEO satellites to be in service in early 2024. "Given that space is unpredictable, we will adjust our timeline accordingly if we need to delay for any reason that might impact the success of the constellation," says the spokeswoman.
The two satellites will provide Ku-band coverage over North America, with capacity that is totally dedicated to Anuvu and its customers. Astranis is also slated to deliver another six satellites for the Anuvu Constellation, in what may yet prove to be a mixture of Ku and Ka.
Anuvu, which supports inflight connectivity at Air France, Southwest Airlines, Norwegian and Turkish Airlines, now refers to the microGEO satellites as MicroGEO (with a capital M).