Tanzanian carrier Precision Air operates a variety of multi-leg routes from Nairobi's Jomo Kenyatta International Airport (NBO). Needing to fly from Jomo to Kilimanjaro International Airport (JRO), the main gateway to Tanzania between the towns of Arusha and Moshi, my partner and I booked a Precision Air short-hop ATR-72 turboprop flight.
Check-in for our flight was managed by staff from Kenya Airways, which partly owns Precision Air. The process was quick, and the airline conveniently included a free checked bag per passenger as standard.
Passing through exit immigration, we then made our way around Nairobi's circle-shaped airport terminal. While check-in was at the western end of the building in Terminal 1A, we had to walk past nearly all the gates to the eastern end of the building where three different Precision Air flights were departing from Gate 6 above Terminal 1E.
Flights linking Zanzibar, Dar es Salaam and Kilimanjaro were all scheduled to leave from the same gate at NBO. This was quite confusing for the waiting passengers as there was no clear indication as to which one would go first. Several of us went up to the counter to ask when our respective flights would leave.
Ours was the second flight to board and our gate crew, also Kenya Airways employees, seemed unfussed about the confusion at the gate.
We descended the staircase and into the waiting Cobus airport bus that took us to our 14-year-old ATR-72-500 (registered 5H-PWD) configured with 70 seats in a 2-2 layout.
In classic ATR fashion, we boarded from the rear door. Getting on the plane was a bit chaotic with one of the ground crew staffers yelling out instructions for passengers at the front of the cabin to board first.
Being seated in 2A and 2B — seat assignments purchased for a measly $2.20 each — we were amongst the first on board. Greeting us was a standard ATR cabin with basic economy class seats clad in green leather. Our backpacks duly stowed in the small overhead bins, we took our seats in the extremely warm cabin.
The ATR family of aircraft have no APU and without it or ground power, we were left waiting for the engine to spool up before air began circulating. The cabin looked to be in decent condition for an aircraft approaching the halfway point of its second decade in service.
Once moving, our full-to-the-brim aircraft began cooling down as we made our way to NBO's single runway. The loud turboprop buzz heralded the application of full takeoff power as we lifted off from Nairobi's already substantial 5,000 ft elevation. Our climb was relatively quick, and we were soon headed southeast toward Tanzania.
Service began almost immediately as the seatbelt signs went dark at about 10,000 ft according to my phone GPS. There is no inflight entertainment of any description on the Precision Air fleet. But the beverage selection, served with cashew nuts, was impressive for such a short flight. The crew offered juices, sodas and four different wine options along with a few beer selections.
Service was quick and efficient and the cabin crew were friendly and jovial throughout. About 30 minutes in, just prior to descent, the crew cleared up and secured the cabin.
Flying in from the northwest, the runway lights of Kilimanjaro International Airport's single east-west runway came into view. A sharp left lined us up and with that, our short international flight came to an end with a smooth landing and quick taxi.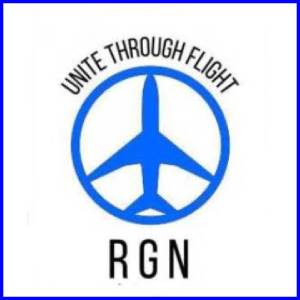 All gates at Kilimanjaro are remote and we walked in the cool winter air to the terminal.
Boasting a fleet of just nine aircraft, Precision Air previously operated Boeing 737-300s but has been reducing its fleet size and destination list owing to mounting losses. It primarily operates domestic routes, with just two international routes in its schedule, to Entebbe in Uganda and Nairobi in Kenya.
On this short flight, Precision Air impressed us with its generous baggage policy, cheap seat selection, beverage options and quick service.
We subsequently used the same airline and, coincidentally, the same aircraft to continue our African adventure and would happily do so again should our travels bring us back to East Africa.
Related Articles:
Featured image credited to Karun Mukhi