Booked and canceled in 2020, my plan to go to Kenya with my partner for some wildlife tourism was realized this summer. Our Kenya Airways flight from New York JFK to Nairobi is a flagship route for the airline, and this 13.5-hour schlep is serviced by its only widebody type, the Boeing 787-8. 
Flight KQ3 to Nairobi departs at 1.45 pm from JFK's Terminal 4, a logical home for Kenya Airways given that it's mostly occupied by SkyTeam partner Delta. We were able to partly check-in online, securing a window and middle seat in the second row of the rear economy section. While our seats were assigned, the airline's website did not offer a way to input our e-visas, meaning we had to complete the process at the airport.
Bag drop and check-in were an absolute breeze. But while the staff's efficiency was welcome, a lack of pleasantries at the desks proved to be a sign of things to come.
Kenya Airways does not participate in TSA PreCheck meaning a 'shoes off, laptops out' security experience. Curiously, we were led downstairs by an agent to a security area on the arrivals level. We're not sure why this happened, but it was not exclusive to our flight. 
At JFK's Primeclass lounge, accessed via Priority Pass, we kept an eye on the screens but the boarding status of our flight never changed from "scheduled". We checked at the the gate 30 minutes prior to departure and were surprised to find that nearly everyone had boarded! The gate screen had not been updated either. We were ushered into the full aircraft (5Y-KZB) via facial recognition, and boarding was completed 25 minutes prior to the scheduled departure time. 
A pillow, blanket and some bargain-basement headphones awaited each of us at our seats. The headset was helpfully plugged into an adapter that fit the double-plug holes in the armrest. This allowed me to connect my own earbuds for a far clearer listening experience.
Kenya Airways configures economy class on its 787s in the standard 3-3-3 layout, with a rather generous published seat pitch of 32 inches (it also offers extra legroom economy seats).
The interior felt a generation older than the twinjet's nine years. But the seats were well padded, and my lean frame found them to be more comfortable than many newer slimlines. A USB-A power port is in every seatback. And universal power is shared, with two plugs per three seats.
The IFE system and moving map were slow to respond and also felt a generation behind, while the movie selection offered just 99 movies across all languages and genres. None of the three movies described in the inflight magazine, Msafiri, were available. And there was no Wi-Fi. For a 13.5-hour flight, we would have been served better by pre-loading some content on our devices.
The onboard service was a rather grumpy affair. Both main meal choices were terrible looking, and just about okay to consume.  
Amusingly, we spotted a Kenya Airways sticker on the bottle of South African red wine that warned us against drinking and driving. 
Each tray had an empty cup. But when we asked about the possibility of getting a cup of tea or coffee, we were told "no!" and our tray tables were cleared. Either the crew forgot to get their hot drinks ready or simply weren't bothered.
Our windows were then locked in full-dark mode, an annoyance of flying the 787. So there was no stargazing to be had.
About four hours after the main meal, the cabin crew distributed a "midnight" snack, as it was already past midnight at our destination. Though bland-looking, this was a rather tasty cold sandwich.
A flavorless breakfast was served around 9am Nairobi time, roughly 90 minutes before landing. This time, however, we did manage to snag some caffeine, though the crew remained cold and uninterested.
Absent any personal air vents we were grateful that the cabin was kept at a comfortable temperature. We landed at Nairobi and swiftly transited immigration and collected our bags.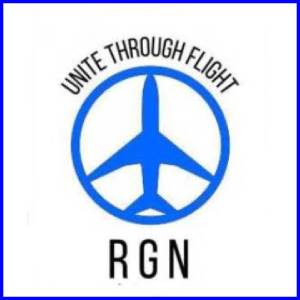 During our subsequent stay in Nairobi and onward journey to northern Tanzania, all our interactions with staffers — whether at the hotel or on a safari booked online — were friendly and pleasant.
Warmth appears to be the way in East Africa, just not apparently on our Kenya Airways 787 flight
While this route remains the quickest way to access East Africa from New York, "The Pride of Africa" has some room for improvement.
All images credited to the author, Karun Mukhi