Safran announced that it has entered into exclusive negotiations with Air Liquide to acquire the aeronautical oxygen and nitrogen activities of Air Liquide advanced Technologies, with the exception of cryogenic activities related to naval.  
Based in Sassenage (Isère, France), the aeronautical technologies activities of Air Liquide mainly focuses on oxygen and nitrogen equipment and systems. They employ nearly 220 people and achieved a turnover of more than €40 million in 2022. 
The Oxygen Systems business of Safran Aerosystems, which designs equipment to ensure the safety of crews and passengers on board civil and military aircraft as well as helicopters, now has nearly 500 employees spread over the United States and France.  
This acquisition project would complement Safran Aerosystems' product range. In particular, the generation of oxygen (OBOGS – On-Board Oxygen Generation Systems) will enable it to become a leading player by positioning itself as a system integrator. 
Sébastien Weber, CEO of Safran Aerosystems declared: "We are delighted of this project and of the prospect of welcoming Air Liquide's Oxygen, and Nitrogen, aeronautical technology teams. Our activities and know-how are very complementary. Together, we would bring ever more complete and efficient solutions to the market."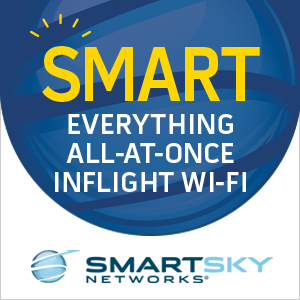 The proposed transaction is subject to the information and consultation procedure with the relevant employee representative bodies of Air Liquide advanced Technologies and of Safran Aerosystems, as well as the usual regulatory approvals. The transaction is expected to take place in the beginning of 2024. 
Safran is an international high-technology group, operating in the aviation (propulsion, equipment and interiors), space and defense markets. Its core purpose is to contribute to a safer, more sustainable world, where air transport  is more environmentally friendly, comfortable and accessible. Safran has a global presence, with 83,000 employees and sales of 19.0 billion euros in 2022, and holds, alone or in partnership, world or regional leadership positions in its core markets.  
Safran is listed on the Euronext Paris stock exchange and is part of the CAC 40 and Euro Stoxx 50 indices. 
Safran Aerosystems is one of the world leaders in aviation systems dedicated to aircraft and helicopter safety, as well as fluid and fuel management. The company is a key player in the field of flight safety (oxygen, evacuation, floatation) and participates in the decarbonization of aviation through enabling sustainable alternative fuels and new engine architectures. It has 5,200 employees in 7 countries. 
Featured image credited to Safran